[Updated with video] Seven months after stepping down Walter Roban has returned to Cabinet, having been sworn in at Government House this morning [June 7] as the new Minister of Transport.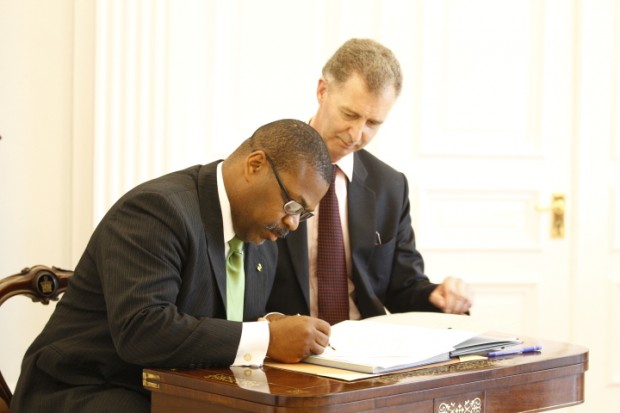 Derrick Burgess issued a statement last night [June 6] saying he has resigned from his position as Transport Minister. He was originally appointed Minister of Transport in November 2011, taking over from Terry Lister.
Mr Burgess said, "Most recently I was involved in a discussion with a colleague. The aforementioned discussion has been reported in the press. I can say that most of the media reports of the event are embellished and have very little resemblance as to what actually transpired."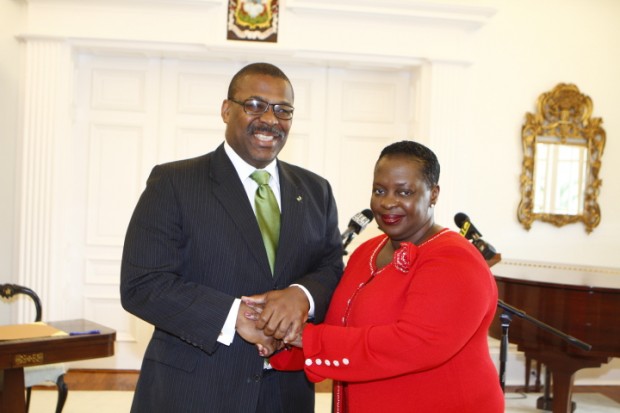 "I will not allow anything to distract from our Party's effort to serve the people of Bermuda. I have offered and the Premier has accepted my resignation as the Minister of Transport," continued Mr Burgess.
Mr Roban resigned from Cabinet  in November 2011, having come under fire for his decision to allow Planning appeals by two fellow Cabinet Ministers.
Speaking with Bernews after his resignation last year Mr Roban said, "It is not my wish to bring any or controversy unnecessarily, or accusations on the Government as a result of my actions in any way.
"To ensure the Government can continue its programme free of any uncertainty or questions, I felt the need to step back from the Cabinet to make sure that can happen."
Read More About