The Bermuda Underwater Exploration Institute [BUEI] is getting set to present "The Science Of Saving Cetaceans" on Tuesday, August 30th at 7:30pm
The event poster says, "Our oceans are in crisis. Human impacts on wild dolphins and whales are increasing. Understanding those impacts and the needs of wild cetaceans is crucial to their survival.
"Meet world renowned dolphin expert, Randall Wells, PhD, and marine mammal biologist Frants Jensen. Hear how these leading scientists and their collaborators are unlocking the secrets of dolphin and whale behavior and physiology and why this is critical to cetacean conservation."
The presentation will get underway on Tuesday, August 30th at 7:30pm, with a Sushi Happy Hour to be held at Harbourfront from 5.00pm to 6.30pm, with dinner opening at 6.00pm.
Tickets cost $20 for members, $25 for non-members and $10 for students, and are available by calling 294-0204 or visiting BUEI's Oceans Gift Shop.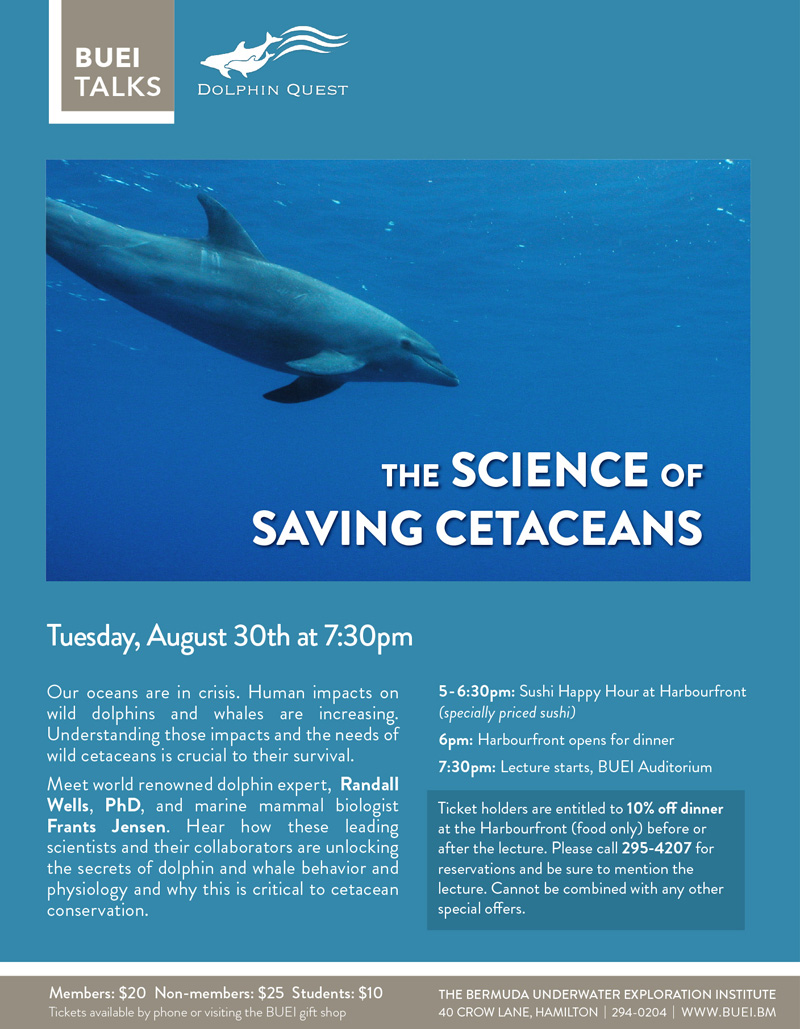 Read More About
Category: All, Environment