Tickets for the 'Killing Carlisle' play by award winning playwright Owain Johnston will go on sale on September 8th.
"Owain Johnston is a local playwright who has been a five-time winner of The BMDS Charitable Trust's Famous for Fifteen Minutes' Playwriting Festival," BMDS said.
"He has written his first full-length play, Killing Carlisle, which is being directed by Carol Birch. Carol is an accomplished director, producer and actor who has been involved in Bermuda theatre for many years.
"The story: One is a hired hit man looking to do a job. The other, a jilted lover seeking justice. Both break into Carlisle Mooney's luxurious Bermuda home with murder on their minds. But when they find the house empty, they're forced to kill time instead as secrets are revealed, tensions rise and plans blow up. Literally.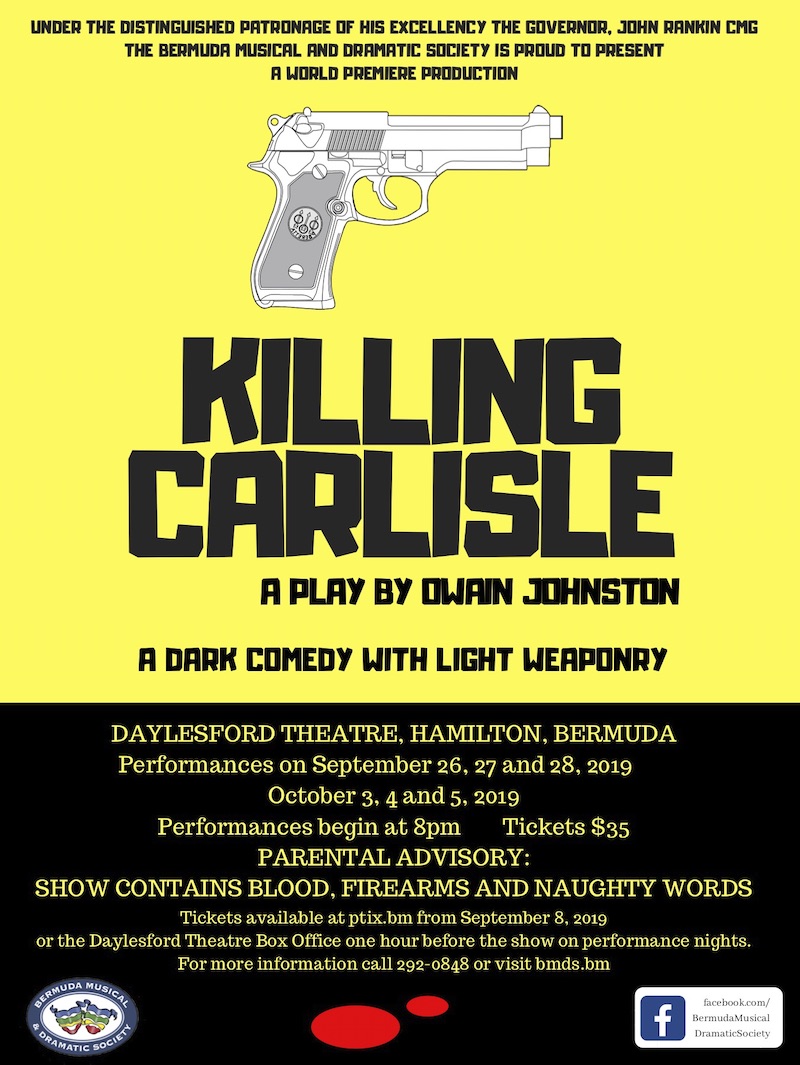 "Opening night will be a Gala with bubbles and nibbles to begin at 6:30 at no additional cost.
"$35 tickets are now available via www.ptix.bm/bmds. The show goes from September 26th, 27th and 28th and October 3rd, 4th and 5th. The Daylesford Theatre box office is also open one hour before performances. The theatre is located at the corner of Dundonald and Washington Streets in Hamilton, across from Victoria Park. Call Premier Tickets at 278-1500 or BMDS at 292-0848 one hour before performances for info."

Read More About
Category: All, Entertainment