100 Women in Finance [100WF] has selected The Duke of Edinburgh Bermuda as a recipient for its 2020 annual gala event, as well as securing the local charity as programme partner for its NextGen pathway for the next three years.
A spokesperson said, "As part of a new area of focus under 100WF's new Impact Pillar, 100 Women in Finance's Bermuda Committee is pledging to reach, inspire, and support pre-career women who may be considering a career in the finance industry, namely by:
Encouraging female students to look favorably at careers in finance and investments
Creating educational opportunities and access points for them to join the industry
Presenting greater visibility of female role models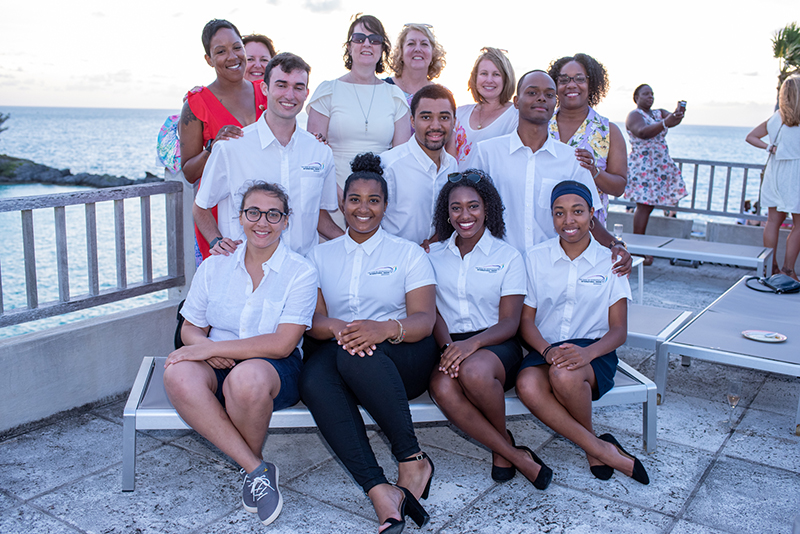 "This year's gala dinner is set to take place Friday June 5, 2020 at Coral Beach. Recognised as the 100W's flagship event for philanthropy, the gala dinner will be one of a number of hosted events whose goal is to help establish more purposeful pathways into the finance industry for women of all backgrounds.
"The Duke of Edinburgh's International Award Bermuda is a fun-filled and flexible programme for young people between the ages of 14 to 25.
"The programme fosters personal growth and delivers on teaching motivation, commitment, leadership, teamwork, self-discovery, and achievement of one's full potential through participation in challenging and non-competitive activities of community service, personal skills, physical recreation and adventurous journeys."
Alison Morrison, 100WF Bermuda Chair, said, "The next generation needs to see visible examples of women's success and expertise in our industry in order to shape their aspirations. These young women will be leaders in the future, so we all need to find meaningful ways to support them now."
Gillian Kersse, 100WF Bermuda Impact Pillar – NextGen Chair, "With the change of focus to the NextGen and beyond, the Impact Pillar Committee is delighted to continue our partnership with the Duke of Edinburgh Award and to focus on the leadership skills the Award offers to its participants."
Members of Bermuda's finance and alternative investments industries interested in joining 100WF can learn more about the organisation and the networking and education events that are planned throughout 2020 here or by contacting Bermuda@100women.org.
Read More About