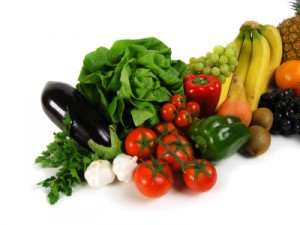 The Department of Conservation Services has advised that what they term "large quantities" of local fruits and vegetables are being stolen from farm fields and private residences around the Island and are being sold to unsuspecting buyers.
Officials say the main items being stolen at this time of year include citrus [Bermuda oranges and grapefruits], bananas, carrots, pumpkin, cassava and sweet potatoes.
On behalf of Bermuda's farmers, the Government has advised members of the public that they "should not put their health or the health of their families and customers in jeopardy by purchasing fruits or vegetables from these individuals. Members of the public are asked to report any suspicious individuals to the Bermuda Police Service. "
The Department of Conservation Services says that "The thieves are not only impacting the livelihood of many growers, but may also be posing a health threat to buyers of the stolen produce. Thieves are oblivious of treatment schedules and may be stealing and selling produce that has been harvested too soon after chemical treatment, thereby putting the buyer's health at risk."
They have urged people not to buy produce from unknown or suspicious individuals, saying that "These individuals travel to different neighborhoods, stores and restaurants in a bid to sell the produce."
Indicators, provided by officials, that fruit and vegetables might have been stolen:
1. The individual is not a regular vendor, customer or farmer.
2. The individual travels on a bike or private car instead of a business vehicle.
3. The produce is not well packaged.
4. The individual appears nervous.
5. The individual is selling the produce cheaply or at bargain prices.
6. The individual wishes to be paid in cash.
Read More About