On December 1, 'World AIDS Day' was recognized as the Minister of Health Zane DSilva delivered a proclamation on the steps of City Hall in which he urged the public to continue to make every effort to stop the spread of HIV/AIDS in our community.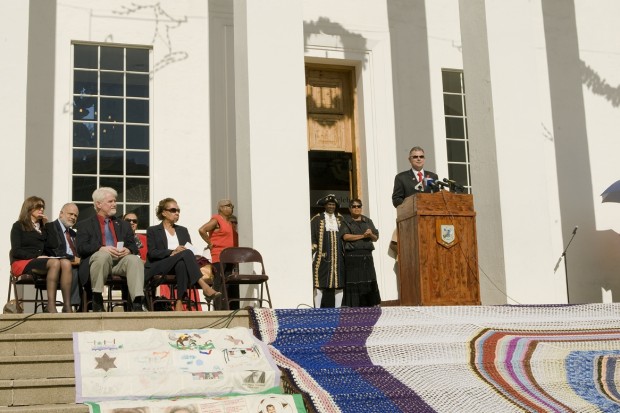 "The theme for 'World AIDS Day' 2010 is 'Universal Access and Human Rights' which was chosen because universal access to HIV/AIDS prevention, treatment and care are fundamental human rights and the protection of human rights is pivotal in combating the global HIV/AIDS epidemic," the Minister said. "Through the promotion of individual human rights in this manner, new infections can be prevented and people living with HIV/AIDS can live free from stigma and discrimination."
Minister DeSilva added: "Bermuda recognizes the efforts made locally to take action and ensure that human rights are protected, to promote a better understanding of HIV/AIDS and to increase access to testing, care and treatment. As the slogan for 'World AIDS Day' continues to be 'Stop AIDS, Keep the promise' I, The Hon. Zane De Silva, JP, MP, Minister of Health, do hereby renew this Government's commitment to keeping the promise and I urge everyone to continue to make every effort to stop the spread of HIV/AIDS in our community."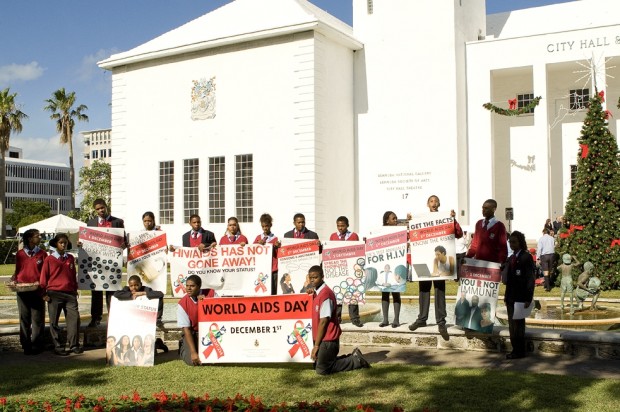 Launched on December 1st 1988, 'World AIDS Day' aims to increase awareness about HIV/AIDS in order to combat prejudice and lack of knowledge about the disease.
"World AIDS Day is an important reminder to people that HIV has not gone away," said Kimberley Ball, Public Health Nurse at the Department of Health. According to UNAIDS estimates, there are now 33.4 million people living with HIV, which includes 2.1 million children.
In Bermuda, Government says that it is estimated that there are 297 persons living with HIV/AIDS (177 with HIV, 120 with AIDS). So far, in 2010, there have been 11 new HIV diagnoses, 5 new AIDS diagnoses and 4 AIDS-related deaths. In Bermuda HIV is primarily transmitted through sexual contact and therefore HIV affects all age groups from young adults to seniors.
.
Read More About