[Updated] The Bermuda Police Service made a drug bust this morning [Jan. 21] in the North Shore area. The Marine Police were on patrol and stopped a boat and seized what they believe to be a quantity of narcotics.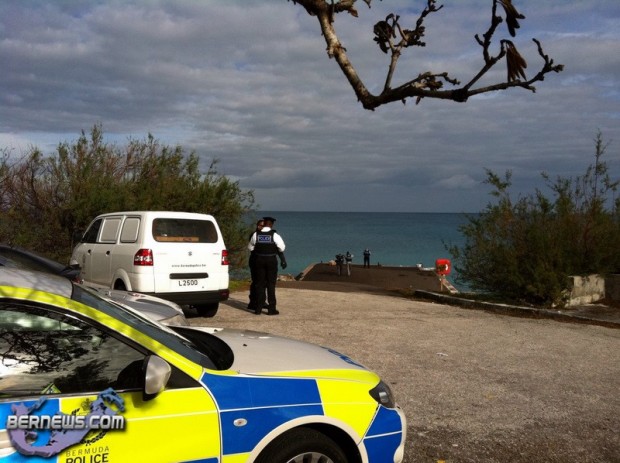 The Police cordoned off the area of Penhurst Park, and numerous Police officers, including an armed officer, were visible on scene. Police confirmed that they have suspects in custody.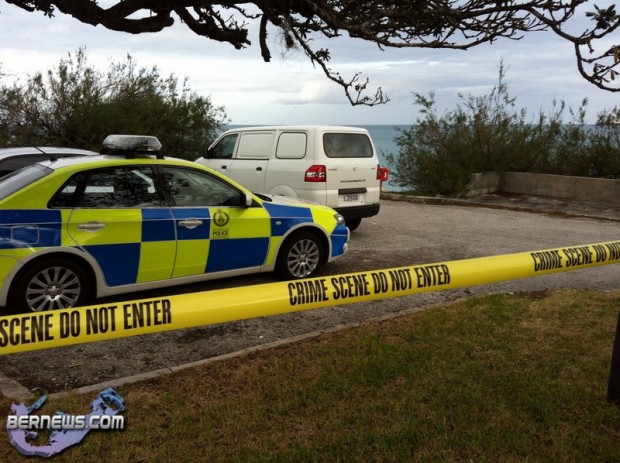 The video below shows a look at the scene, and Police Inspector Kuhn Evans gives a statement:
Update 11:00am: The photo below depicts a package that was visible on the dock. It is unclear at this time whether the package contains the suspected drugs or not, however we will attempt to clarify that..
Update: Police confirm the arrest of three persons aboard the boat in this incident, and the arrest of two others aboard the Carefree IV. The audio of the official Police statement from Police spokesman Dwayne Caines is here.
Read More About