On June 26, 2011 the local Station of Cruising Club of America [CCA] hosted nearly 30 American yachtsmen for a 5 day cruise circumnavigating the island and participating in activities that most had never done before despite having made multiple visits to Bermuda.
For most visiting yachtsmen, Bermuda simply offers a place to stay until a quick departure, said a CCA spokesman who explained, "Until now, few yachtsmen have considered Bermuda as a cruising destination with interesting and unique bays and inlets that they have either been unaware of or have felt intimidated by the narrow and somewhat tricky passages."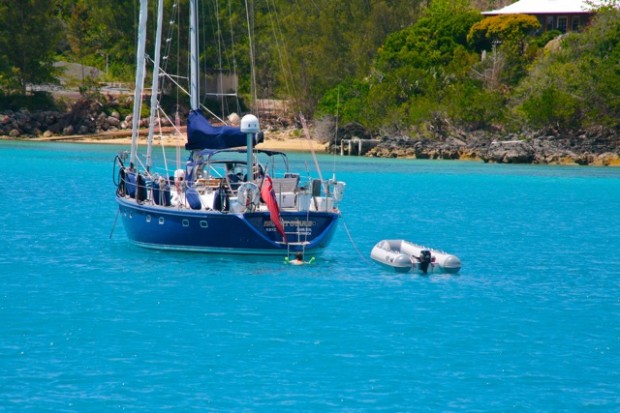 The CCA has some 1,200 members globally who are carefully selected as sailors who have had leadership roles in ocean passages and have a keen interest in cruising to and within new and exotic locations. There are just over 30 local CCA members who form what is called the Bermuda Station of the CCA.
It is well known that the CCA have been partners with the Royal Bermuda Yacht Club since 1926 when they offered to handle to US end of the Newport to Bermuda Yacht Race. While racing is not their core activity, the CCA members do participate in the race in large numbers. Hence when the idea of a Bermuda Cruise was first put forward, the initial response was that many members had more than 10 years of sailing to Bermuda and had seen the island.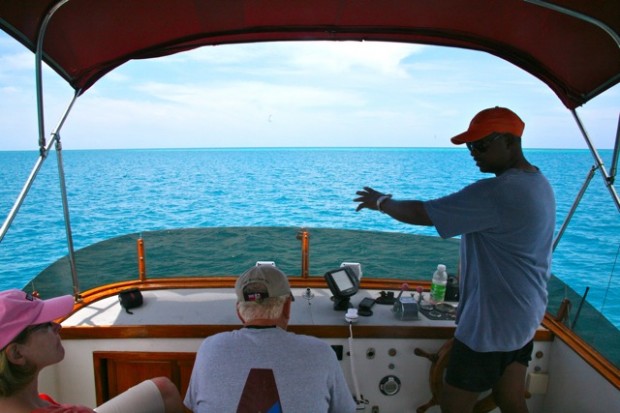 The local CCA station, headed by CCA Rear Commodore [RC] Stephen Kempe, appointed RBYC Past Commodore Ralph Richardson as Chairman of an organizing committee which submitted a framework for this years event in 2010, with a promise that the activities planned and the courses chosen would be unique to the visitors to the point that most Bermudians would not have experienced these activities.
Eight US crews on seven visiting yachts [two crews on local boats] and three local vessels embarked on what turned out to be an extremely interesting and exciting 5 day voyage. Leading the CCA contingent was CCA Commodore Sheila Mccurdy [head of the global organization], who sailed from the US specifically for this cruise. Most of the other offshore members did likewise.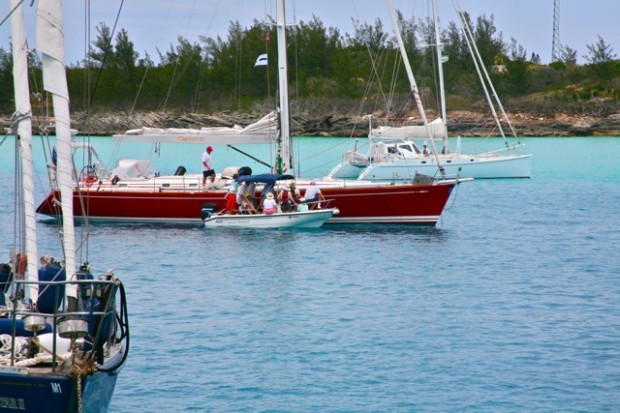 The flotilla left RBYC on Sunday afternoon (June 26th) and headed out for a brief sail before anchoring off Harbour Road Warwick for dinner at the home of RC Stephen Kempe. On Monday morning they headed for Mangrove Bay Somerset where they anchored, then boarded two of the local motor yachts for a snorkeling expedition to Western Blue Cut for a dive on two wrecks in the area. They then returned to Mangrove Bay for dinner at the Country Squire, after having a short reception at the home of Andy and Sarah Burnett-Herkes.
Tuesday morning the group set sail for the passage down the South Shore to Castle Harbour and were given a 3 hour tour of Nonsuch Island by David Wingate and Jeremy Madeiros. They then sailed to the other end of the Harbour, anchoring off Walsingham Bay just in time for dinner at Tom Moore's Tavern. Local CCA members who were not able to take the cruise, joined the group for the evening events.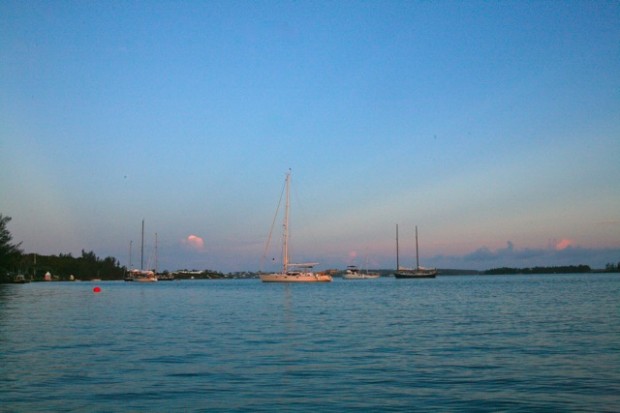 On Wednesday morning the group returned to Tom Moore's Tavern where David Wingate took them on a tour of the Walsingham Nature Reserve. Later they left Castle Harbour for Dollie's Bay St Davids and Dinner at the Black Horse Tavern.
On Thursday the group sailed to Deep Bay on North Shore Road Pembroke for a swim and lunch before heading back to RBYC for a final dinner attended by His Excellency, Sir Richard Gozney and an official from the Department of Tourism, which has shown keen interest and support for the event.
This was the first CCA cruise in recent memory. With Government's recent offer of longer stays for yachtsmen, a CCA spokesperson suggested this event could lead the way for larger numbers of sailing visitors to the island.
Organizing chairman Ralph Richardson stated, "This event demonstrated the viability of Bermuda Cruising for offshore yachtsmen."
"It would not take much to write a suggested cruise track. We had a challenge in that one of the visiting yachts had a 9.5 ft draft. The captain was worried about transiting the passages near Mangrove Bay because of the shallow depth. However we surveyed the passages and determined that the vessel could transit those areas at high tide. In the end there were no incidents and the cruise was an absolute success."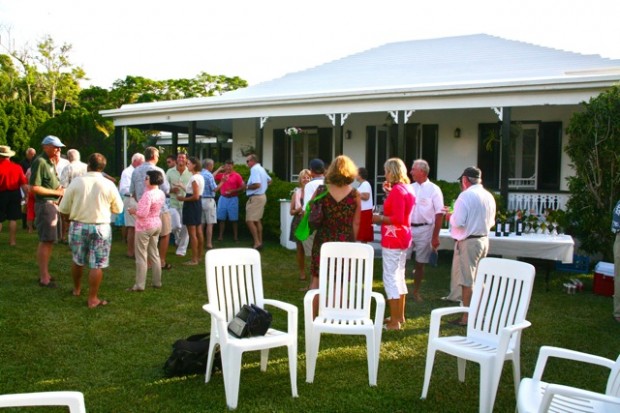 "We are hoping that we can create a new and exciting environment that will attract yachtsmen and their families to Bermuda on a regular basis. I would like to thank the Department of Tourism for their support and encouragement. This was by far one of the most interesting and exciting local cruises I have participated in and I am certain I can speak for all of the local participants who were just as thrilled to have hosted the event."
"However most of all, the feedback we have received from the visiting yachtsmen has been incredible. They saw a Bermuda that they had never before experienced. They now no longer see Bermuda as a place for a quick stop and are looking forward to returning, maybe in a race but certainly they will not be in such a hurry to head back."
Photos courtesy of Ralph Richardson, click to enlarge:
Read More About