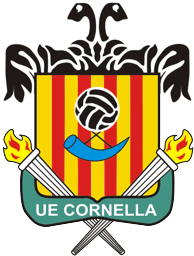 B.A.A. has collaborated with Spanish club UE Cornella which is based in Cornella de Llobregat, Barcelona, Spain, and is an affiliate of the Spanish Football Association.
With the agreement between B.A.A. and UE Cornella, BAA will organize camps for players and coaches, organize team tours to UE Cornella, organize and provide opportunities for short and long-term personal experience at UE Cornella for the players as well as implement the UE Cornella technical curriculum into their program.
The latest well known player to pass through the UE Cornella program is CFValencia left back Jordi Alba. Alba has made 2 appearances with the Spanish national team under Vicente del Bosque with the latest appearance against England at Wembley last weekend.
John Doran, President of  B.A.A., said: "This is another step in moving the club forward and it's one of our Goals to build strategic partnerships both domestically and aboard. We have had a couple of other opportunities but we were looking for a partnership that was the right fit for B.A.A. – Here it is – and what an exciting prospect.
"Both clubs are very much aligned in their approach to football and child development on a broader scope. This opportunity is immense as it not only gives our children more technical development but will also give them academic and life skills – Geographically, Culturally, and Socially – They will learn so much from integrating with other children and will bring bonds and experiences that will last them a lifetime.
"Bermuda will benefit much from this partnership. A special thanks to the Board, and our sponsors – especially Lindo's -without their support the program would not be what it is today and finally to Kenny for making this a reality! We are looking forward, and are excited, to making great ties with UECornella."
Kenny Thompson, Football Director of B.A.A., said "I am pleased and extremely proud of this relationship with UECornella which provides a unique opportunity for all of our players to continue their football, social and cultural development with a top football club in a top football environment.
"This collaboration creates a very realistic step by step pathway for the players to maximize their potential. Our partnership offers players additional and necessary exposure in a top quality and challenging training and match environment that is required for their optimal development.
"As we continue to provide an environment whereby we develop and nurture players to maximize their potential, our coaches will also benefit in the same way from regular exposures and associations with our friends at UECornella through coach development opportunities.
"We are excited for this opportunity for players and coaches. It is with great pleasure to be working with UECornella. Thank you Andres, Alex and the UE Cornella family."
Read More About