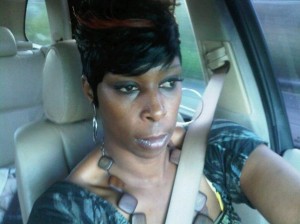 The Jamaican police are still investigating a double murder last weekend in which a Bermudian businesswoman was killed, and continue to question a person of interest.
45-year-old Bermudian Karen Hudson-Lewis [pictured], along with 39-year-old Everton Daley, were both fatally shot in the incident on December 30th, 2011.
They were both at a house on Perthland Drive in Mandeville when the shooting occurred, and were taken to the Mandeville Regional Hospital where they were pronounced dead.
Ms Hudson-Lewis, Mr Daley and another man were at her house when explosions were heard.  Jamaican Police Superintendent Lascelles Taylor said the person taken into custody was the caretaker of the house, and was the third person present at the time of the shooting.
Ms Hudson-Lewis managed the Parkside Restaurant on Parsons Road, and also operated a business in Jamaica. She traveled frequently between the two islands.
Read More About