Heritage Agency (Bermuda) Limited, formerly Jeffers Agency Limited, today announces that Gerry Swan has purchased the business and is the new Agency Director.
Former Agency Director Charles Jeffers continues to work with the business in his new role as Executive Sales Representative. Gerry Swan and Charles Jeffers have reversed roles within the company and their professional relationship of more than 30 years has provided a foundation to the transition and continuity to the organization.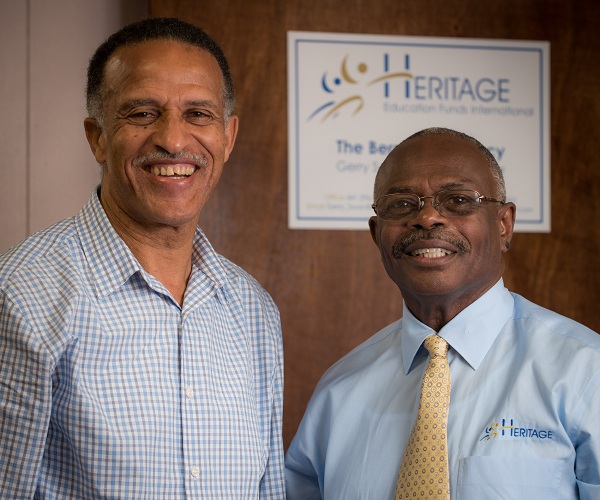 Heritage Agency (Bermuda) Limited, similar to its predecessor company, is licensed to market the Heritage International Scholarship Trust (HIST) Plan in Bermuda. The HIST Plan, known generally as an education savings plan (ESP), is a US dollar plan and provides families with a method of saving and investing for their children's post-secondary education.
Heritage Education Funds International LLC, the Canada based parent company, has been offering education savings plans (ESPs) through Bermuda agencies since 1969. During that period approximately 7,000 children in Bermuda have been enrolled with the plan. During the past five years alone the Heritage International Scholarship Trust Plan has paid more than US $19 million dollars to families in Bermuda.
Along with the Bermuda Agency, other international agencies are based in Hong Kong, Bahamas, British Virgin Islands and Jamaica. Also, efforts are being made to establish additional markets in the Caribbean region.
Mr Swan has a 30-year history with the plan (and the parent company) and, at the February 2009 Heritage Convention, was inducted into the Heritage Hall of Fame in recognition of his years of quality of service, persistency sales rates and longevity with the organisation.
His background is in education and, for a period, he was the Head of the Physical Education Department at The Berkeley Institute and subsequently worked as Acting First Assistant at Robert Crawford School. He holds Bachelor and Master Degrees from the University of Alberta, Canada, and prior to those studies earned a Certificate in Education from St. Luke's College in the UK.
"I have known Gerry for many years and I am confident that his experience with the plan and in education will be of great benefit as he leads the company for the next generation," said Mr Jeffers. "As I contemplated the future, I was concerned about continuity within the organization, so I was delighted when Gerry said that he would like to take over the firm.
"I find it comforting and can rest knowing that Heritage is in very capable hands and hope that it will continue to benefit many families as they look for options designed to meet the increasing cost of higher education. I never thought I would find a career that I'm still excited about more than 40 years later. It's gratifying to meet parents who benefited from the plan who then return and enroll their own children so they can enjoy the benefits of further education."
Gerry Swan says: "I am delighted to be receiving the baton from Charles, whom I greatly respect for his 43 years of work in this important and meaningful industry. My goal is to build upon the work that Charles has established and I would like to thank him for his long and outstanding service and contribution to the local company and the international organisation.
"My wife and I believe strongly in a good education – and I'd like to note that my wife and I were among Charles' early clients with the Heritage plan. I'm grateful that, through our investment with the ESPs, we didn't have to borrow any money for our two sons' university education."
Read More About