A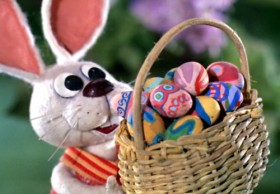 lthough their names are now as synonomous wih Christmas as snowflakes and carols, Bermudian filmmaker Arthur Rankin Jr. and American partner Jules Bass also made animated seasonal specials for Thanksgiving, Halloween and … Easter.
There were actually three Rankin-Bass Easter specials, to be exact.
The first — "Here Comes Peter Cottontail" — premiered in 1971 on ABC and was based on a 1957 novel by Priscilla and Otto Friedrich entitled "The Easter Bunny That Overslept."
In that production, which starred the voice talent of Casey Kasem, Vincent Price, and Danny Kaye, Peter is a young bunny in April Valley, which is the central hub for all things Easter.
"The Chief Easter Bunny names Peter his successor, but the citizens of April Valley, including the evil rabbit Irontail [isn't there always an evil rabbit somewhere] declare this monarchy unconstitutional," said Richard Keller in a retrospective report on Rankin-Bass Easter shows published at the "Huffington Post" website. "So, the Chief Easter Bunny decides to hold a contest between Irontail and Peter to see who can deliver the most eggs. Whoever does gets the Chief Bunny position.
Rankin Bass 1971 special "Here Comes Peter Cottontail"


"As there is a lesson to be learned in all Rankin-Bass holiday shows, Peter parties all night, gets up late — courtesy of Irontail messing with his alarm clock — and doesn't deliver any eggs.
"Irontail becomes the Chief Easter Bunny and Peter leaves April Valley in shame. But, as with many Rankin-Bass stories, Peter realises the errors of his ways, hooks up with girl bunny Donna, and redeems himself.
"In the end he takes his rightful place as Chief Easter Bunny."
Two more Rankin-Bass Easter specials aired in the 1970s. In 1976 came "The First Easter Bunny" which told the story — narrated by Burl Ives — of how a little girl's stuffed rabbit came to life to become the first Easter Bunny.
Loosely adapted from "The Velveteen Rabbit", a children's book by Margery Williams, the special featured the Irving Berlin song "Easter Parade."
One year later "The Easter Bunny is Comin' to Town" premiered, featuring another origin story for this famous fuzzy creature.
In this special, Fred Astaire returns as mail carrier S.D. Kluger from "Santa Claus is Comin' to Town" to tell the story of Sunny, a rabbit adopted by the kid population of Kidville who decides to deliver eggs to the children of the next town — only to find out that there are no kids.
Scene from the 1976 Rankin-Bass special "The First Easter Bunny"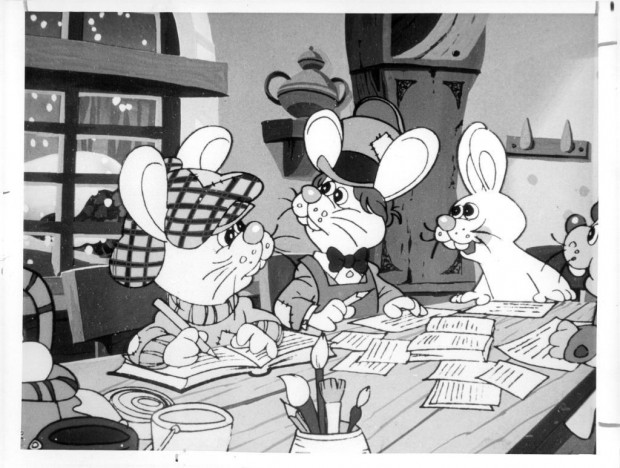 American-born, Bermudian director, producer and writer Arthur Rankin is perhaps best known for his animation work.
In the early 1960s he and Mr. Bass founded the film production company Videocraft International — later called Rankin-Bass — and the two worked closely together for many years, co-directing and producing a wide array of stop motion animated features and cartoons, perhaps most famously the holiday-themed TV specials.
In 1977 Mr. Rankin and Mr. Bass produced a Peabody Award-winning version of J. R. R. Tolkien's "The Hobbit". The pair also teamed on a wide variety of animated TV series, including "ThunderCats" and "Silverhawks."
In the late '70s Mr. Rankin also shot two made-for-television movies on location in Bermuda, the supernatural fantasy "The Bermuda Depths" and the "King Kong"-inspired "Ivory Ape."
Now retired, in recent years Mr. Rankin has taught classes on showbusiness at the Bermuda College and directed plays at City Hall.
In 2010 at the age of 65, his wife Olga Rankin became the oldest newly-qualified lawyer ever called to the Bermuda Bar.
Read More About
Category: All, Entertainment, Films/Movies