HSBC Bermuda is introducing a new security device to give Personal Internet Banking customers an extra layer of protection from fraudsters. The security device creates a unique security code every time the customer logs in to Personal Internet Banking.
If you received a letter from HSBC Bermuda notifying you that a security device is coming, you will receive it in the mail sometime over the next few months. The devices will be mailed in alphabetical order and once received, customers will have 30 days to activate the device and avoid interruption to online banking.
Customers travelling for extended periods of time are welcome to come into the Harbourview or Church Street branch and collect a security device. Customers that haven't received their device will still be able to log on to Personal Internet Banking per their usual process.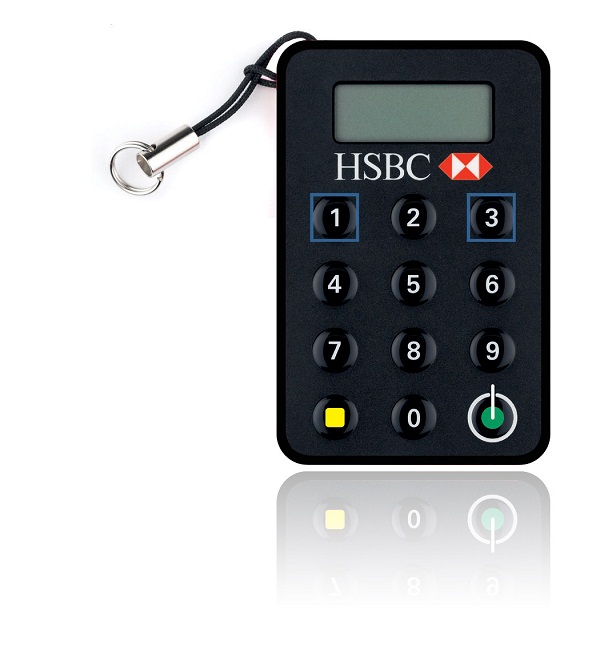 Activation can be completed in a few steps once you logon to Personal Internet Banking.
Miguel Do Couto, Head of Direct and Contact Centres stated, "Any change to the way customers access their accounts is going to take a while to get used to, but this small extra step delivers quite an increase in security for our customers.
"The security device works by having one piece of information that remains the same, such as your user name, and one that constantly changes, your unique security code. The code is not in sequence, so it can't be guessed, and the number expires after 30 seconds so it can't be saved and used at a later date.
"The security device is not linked to the client until received and activated, so mailed devices do not create a security risk. Should you need access to your accounts and do not have your security device with you, you can still log onto your account with your existing logon details and perform some day-to-day transactions such as checking your balance or paying bills."
Customers seeking assistance with activating or using their new HSBC Security Device are welcome to stop by HSBC Bermuda Harbourview Centre and Church Street banking branches between 11:00 am and 2:30 pm for personal assistance.
Read More About
Category: All, Business, News, technology