An event said to occur only once per year happened last night [June 11] when a bunch of Night-blooming Cereus flowers could be seen in full blossom in Point Shares.
Night-blooming cereus — also called queen of the night, lunar flower, and moon flower — are said to bloom on only one or possibly two nights of the year, normally in the summer months of May, June or July.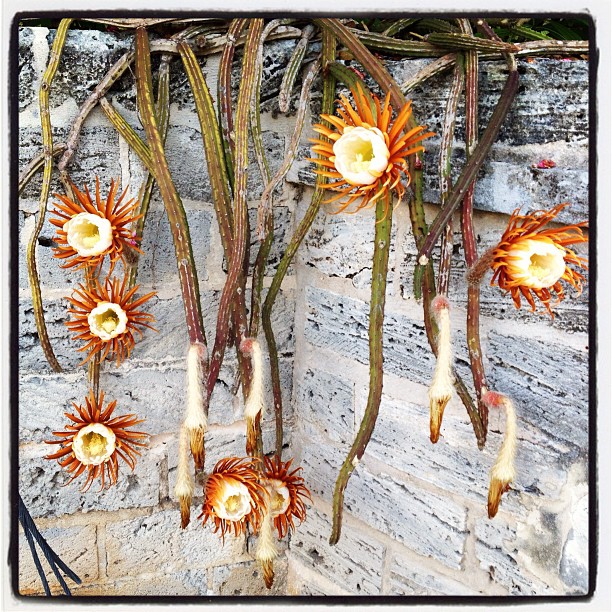 While the flowers — white, large and fragrant — open after nightfall, by dawn most are already in the process of wilting.
Night-blooming cereus is the common name referring to a large number of flowering Cereus cacti. Native to the Western hemisphere, they can be found from the Sonora Desert to South America.
- Photo via jennip_bda on Instagram
Read More About
Category: All, Environment, News