Bermuda painter Vanessa Turner grew up with dreams of exploring, nurturing, and sharing her talents with the world; similarly, as is true with each of us, life's variables have tended to get in the way of that dream, forcing it to be put on hold more than once.
Turner's dream is about to come true, thanks in full to her effort to garner public support with an upcoming free art show.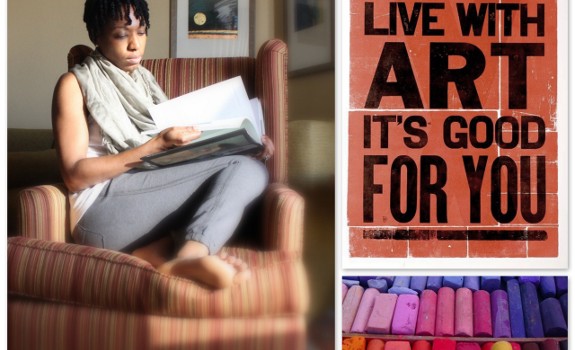 Dubbed Commonplace Beauty, Turner's free show will aim to raise the funds necessary for her to host a full-scale exhibition, showcasing her talent and helping her to establish a foothold in the always tenuous art scene. While admission to the event will be free, the artist will be seeking donations from attendees, with all funds raised going towards the costs associated with her dream exhibition, a secondary event that will be held in the near-future should enough money be raised.
The free show will focus on pieces that attempt to bring out the beauty of everyday objects, reminding us that, despite the familiarity that often causes us to take commonplace beauty for granted, taking a fresh look at shapes, forms, and colours that grace our everyday lives can reveal breathtaking attractiveness that appeals directly to the human spirit.
Commonplace Beauty by Vanessa Turner: When and Where
Vanessa Turner's Commonplace Beauty free art show will run from September 20 through October 9, 2013 at the Bermuda Society of Arts area of the City Hall Arts Centre. There will be no cost associated with entry to the event, but those attending are encouraged to donate a comfortable amount in order to help further Vanessa's goal of hosting a full-scale art exhibition.
Besides the knowledge that you've helped a Bermudian artist to reach her dream, donators will also receive any one of a variety of perks being offered by Turner in order to show her appreciation, as detailed on her personal website.
Read More About
Category: All, Entertainment