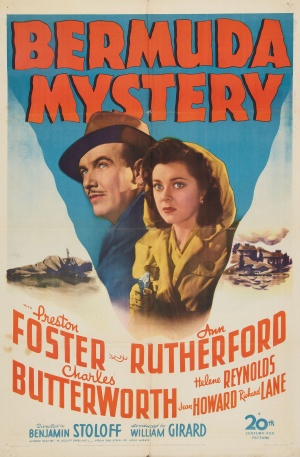 A 1944 film entitled Bermuda Mystery didn't quite launch to rave reviews, with a contemporary  report calling it a "thoroughly mediocre film".
The plot begins with Connie Martin, played by Ann Rutherford, being convinced that her beloved uncle, who lived in Bermuda, was murdered; he died shortly after he had received a gift of expensive cigarettes, which she suspects were poisoned.
The authorities in Bermuda declare that the man died of natural causes, prompting Connie to travel to New York City in order to dig deeper into the circumstance surrounding his death.
It's there that she finds out that her uncle had been part of a pact made by six World War I veterans.
They each had put up $10,000 to invest, and decided that at the end of 10 years, those who are alive would share in the proceeds, providing a clear motive for the murder of her uncle.
Connie responds to this information by hiring a slick private detective in the hope of proving that one of the six veterans is responsible for her uncle's death.
A New York Times review published on May 13, 1944 said, "The only mystery about 'Bermuda Mystery,' which came to the Rialto yesterday, is why do they call it "Bermuda Mystery" when everything happens in New York?"
"That little bit of illogic and the fact that the man you suspect all the time as the perpetrator of a series of murders turns out to be just that are the sole distinguishing features of this thoroughly mediocre film.
"Otherwise it is just the old business of a private detective and a slap-happy girl following clues and keeping madly out of reach of the clumsy police."
Although Bermuda Mystery appears to have been a less than iconic production, actress Ann Rutherford tasted silver screen success when she appeared in the classic Gone with the Wind, playing the role of Scarlett O'Hara's younger sister, Carreen.
Gone With The Wind was an American historical romance film adapted from Margaret Mitchell's Pulitzer Prize-winning 1936 novel and produced by David O. Selznick.
Ann Rutherford, Vivien Leigh [who played Scarlett] and Evelyn Keyes in "Gone with the Wind":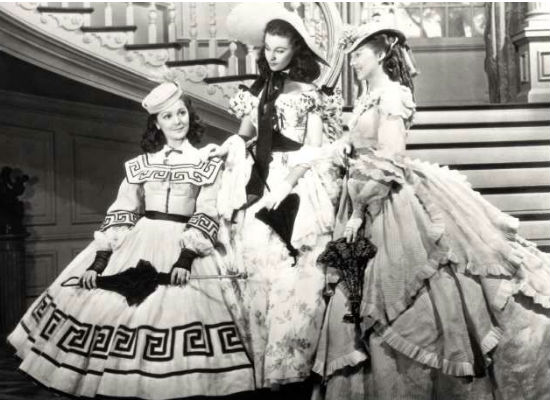 Mr. Selznick acquired the rights to the book when it was published in 1936, and spent the next two years putting together a production team to bring the renowned novel to the screen.
He refused to rush the film into production until he was satisfied that the screenplay caught the sweep, romanticism, and grandeur of the story, so he decided to retreat to Bermuda to work on a final script.
Shortly before leaving for Bermuda, Mr. Selznick said: "We must not lose sight of the fact that I am going away for two purposes and two purposes only, the principal one of which is to concentrate on finishing the script of "Gone with the Wind," and the second and incidental reason [which] is, hopefully, to get a little rest.
"It would probably be difficult or impossible to accomplish these objectives on a European trip with all its distractions and it therefore seems that the smartest thing to do would be to hold to our original selection of Bermuda."
After two months of work on the island, Mr. Selznick returned to Hollywood satisfied with the script, and the film went into production, going on to win ten Academy Awards.
Read More About
Category: All, Entertainment