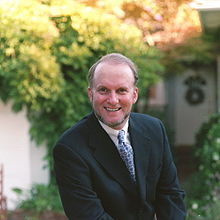 Clarien Bank Limited today announced the appointment of Gregory Slayton as an independent director of its Board of Directors.
Since 2009, Mr. Slayton has served as Managing Director of Slayton Capital, a private venture capital firm active in China, Hong Kong, Singapore, and Taiwan. He is a Distinguished Visiting Professor at the University of International Business and Economics in Beijing, and a visiting lecturer at the Dartmouth, Harvard and Stanford business schools."
"With his many relationships and experience in the Far East as well as proven track record in the investment arena, Gregory is an excellent addition to the Clarien Board," said Keith Stock, Chairman. "His familiarity with and international advocacy for Bermuda are distinguishing characteristics that will benefit Clarien immensely."
Mr. Slayton served as the United States Chief of Mission to Bermuda from 2005 to 2009. Prior to serving as American Consul General, Mr. Slayton was active as a principal investor in emerging growth, Silicon Valley, U.S. companies such as Google, Oakley Networks, and Salesforce.com.
He also served as President and CEO of ClickAction Inc and MySoftware, as well as President of Paragraph International and Senior Vice President, CFO, and co-founder of Worlds, Inc. Earlier in his career, Mr. Slayton served as CFO of Paramount Technology Group and as a consultant with McKinsey & Company in its Buenos Aires, Paris and New York offices.
Mr. Slayton is Chairman of the Slayton Family Foundation, the Fellowship of Fathers Foundations, and a director of numerous other organizations. He earned a BA in economics as well as a Masters in Asian studies from Dartmouth College and an Honors MBA from the Harvard Business School.
Mr. Slayton joins current presiding Board Directors Buford Alexander, Michael Quinn, James Gibbons, James Macdonald, Andrew Parsons and C.H. [Hal] Masters, as well as Keith Stock, Chairman of the Board.
Read More About