[Updated with video] The Bermuda Tourism Authority [BTA] has unveiled a new strategy to attract more visitors to the island during the shoulder season, with the period of November through March –typically the slowest period on Bermuda's tourism calendar — now known as the Arts & Culture season.
"Visitors tell us they are keenly intrigued by our historic confluence of Caribbean excitement and British flair. The Arts & Culture season will focus on that intrigue," said Pat Phillip-Farin Chief Products & Experiences Officer at the BTA.
The BTA said, "The National Tourism Plan identifies Bermuda's seasonality between November and March as an obstacle to growing the economy and increasing hospitality jobs. The BTA Products and Experiences team believes a strategic focus on arts and culture will appeal to Bermuda's target audience and help solve the seasonality issue.
"Some of the options in the new Arts & Culture Season already existed outside of the BTA, some were tweaked to better align with the new strategy, and some are going to be implemented for the first time. It's a robust collection of products and experiences, some of which were highlighted today at a launch event at Fort Hamilton:
Restaurant Weeks will be tweaked to include more Bermudian authenticity, which is what visitors say they want in BTA surveys. Restaurant stakeholders are being asked to create Bermuda-inspired menus during Restaurant week, which will include a featured Bermudian course or a dish using local ingredients.
The BTA plans a greater profile for stakeholders in St. George and St. David's which are ground zero in Bermuda's historical narrative. St. George is a UNESCO world heritage site and represents the Caribbean-British connection which visitors highlight as important to their experience.
The former Rendezvous calendar created in conjunction with the Department of Community & Cultural Affairs has been shaken up. The result is called Uncovering the Arts. This new calendar, which begins today, will be an insiders' guide to Bermuda's cultural treasures. The calendar now includes special tours and activities at the island's forts, more Eco tourism offerings and new tours by land and on the water.
For the 40th anniversary of the Bermuda Festival in January, the Tourism Authority will make the festival one of its Signature Events as part of its Arts & Culture focus. The Festival organizers have already made public international headliners, the legendary Ellis Marsalis and renowned cellist Yo Yo Ma, demonstrating the high caliber of world class talent Bermuda attracts to perform on her shores.
Mrs. Phillip-Fairn said, "Based on the data we've studied, we believe our target audience will respond well to an invitation to explore Bermuda's visual arts and food, our culture and heritage, our ecology and festivals."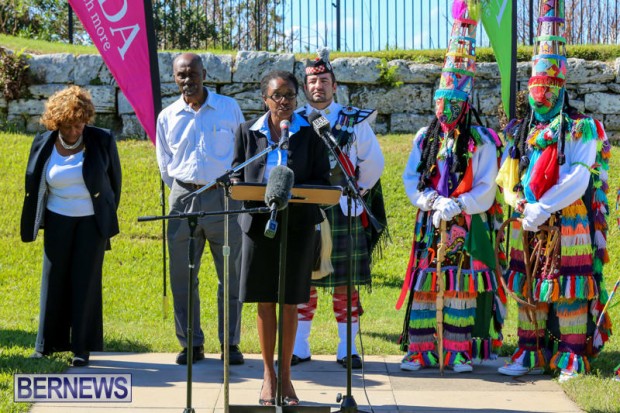 The Products and Experiences team has also identified repurposed special offerings for couples, Food Festivals, gombey performances and the exploration of Bermuda's shipwreck heritage as additional assets to leverage during Arts & Culture Season.
The BTA marketing team in New York will promote a new Arts & Culture focus to potential visitors and the on-island team will begin immediately educating front line tourism officials on these new offerings.
Read More About
Category: All, Entertainment, News, Videos