With the Miss World Pageant in London now completed, Miss Bermuda Lillian Lightbourn returned to the island last night [Dec 21] to spend the holidays in Bermuda.
Miss Bermuda at the airport last night: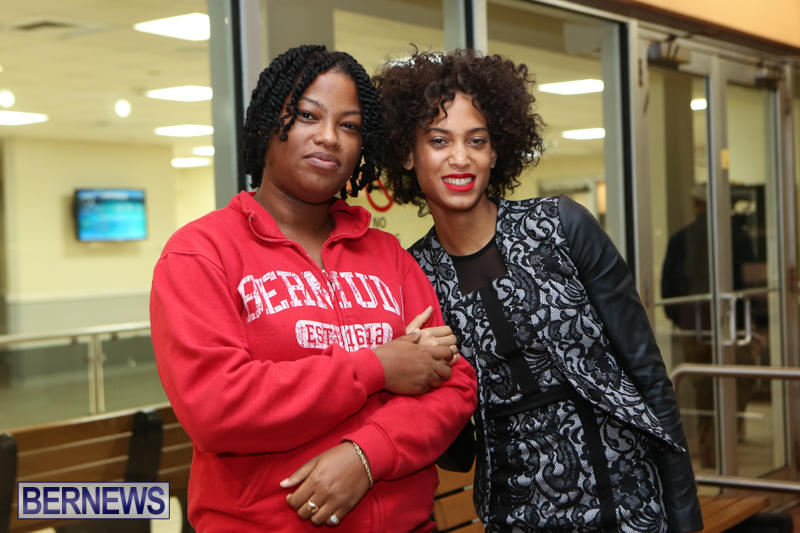 Speaking on the experience, Miss Lightbourn told Bernews, "It was one of the best experiences of my life, it was incredible. I don't know, I just feel like a different person coming back. I feel a little humbled to have represented my country there.
"My mind feels open to more things. I feel like I'm not worried about things I used to be worried about because when you go somewhere like that and you meet so many people and hear their stories.
"Your perspective changes and you feel like everything you're going through is so small when someone else is going through something so much. They have such a great story and such a great legacy ….
Miss Bermuda in the dress she wore for the Pageant, photo courtesy of Miss Bermuda's social media: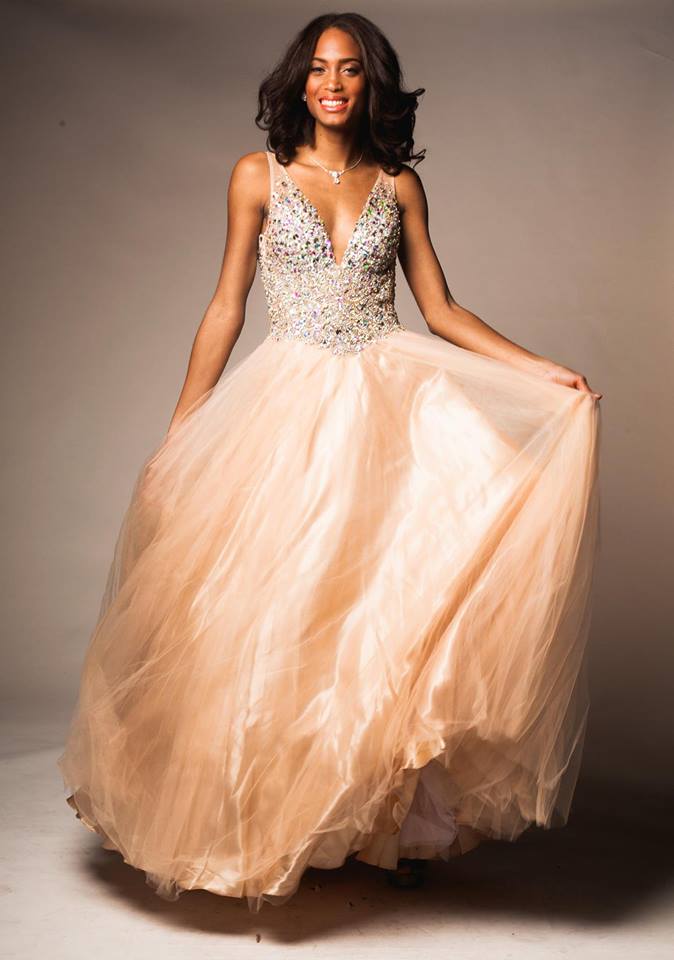 Asked about Bermudians being in the crowd in London, Miss Lightbourn said, "It was nice….I heard everyone, I saw the flags it was nice, it was a great experience, I felt so proud. I just felt so proud, I wanted to cry when I was up there!
Asked if she had any advice for young ladies who may be considering entering the 2015 pageant, she said: "I would say do it, just because it's a good experience and you don't know what opportunity it's going to lead to. The opportunity to travel, the opportunity to get to know yourself better. Have a heart of passion, that's what Miss World is about.
"It's more than a beauty contest. I don't know if you've heard but they are taking out the swimsuit part of the competition. It really is about the heart, it really is about someone that wants to reach out to the community, reach out to the world and help make it a better place.
"I would say make sure that, that is something that's on your heart first. That's what they want in Miss World and that's what Miss Bermuda needs. Someone that really wants to reach out to everyone and make some changes for the good, and just inspire."
Audio of Miss Bermuda at the airport last night:
Miss Lightbourn, who has worked extensively in locales around the world, currently lives and works in New York as a fashion model.
Some 122 contestants from all over the world took part, with Miss South Africa Rolene Strauss winning the Miss World title, while Hungary's Edina Kulcsár was second, with the USA's Elizabeth Safrit placing third.
In an action packed three weeks since arriving in London, all the contestants took part in the Miss World Challenge Events which included a sports, top model and beach fashion competition, a talent contest, Beauty with a Purpose and a debate at the Oxford Union.
Contestant introductions at the Miss World in London, Miss Bermuda shown at 1.35 mark:
Read More About
Category: All, Entertainment, News, Style & Beauty