Mark Twain once said "you can go to Heaven if you want, I'd rather stay in Bermuda." This sentiment inspired local photographer Amanda Temple to start Bermuda Dreaming a collective, island-wide effort to share Bermuda's beauty through Instagram.
"With insurance company mergers and jobs disappearing by the dozens, it would seem that Tourism is to play a vital role in the revival of our economy. I listen to the radio talk shows and am dis-heartened by some of the negativity so I have sought to do something positive and constructive.
"I attended the BTA Tourism summit in January and one thing in particular struck me. Victoria Isley said that it is an average of 120 days between when a tourist first sees Bermuda to them arriving on the island. She also shared the five stages of the vacation journey – dreaming, researching, booking, experiencing and finally sharing. It is the first and last of these that I am most drawn to.
#bermudadreaming group from left: Karriem Sharrieff, Meredith Andrews, Ron Spencer, Selange Gitschner, Weldon Wade, Anna Anthony, Sam Outerbridge, Amanda Temple, Susie Tindall, Adam Petty, Alexandra Mosher, Nicole Golden, Becky Spencer and Nhuri Bashir.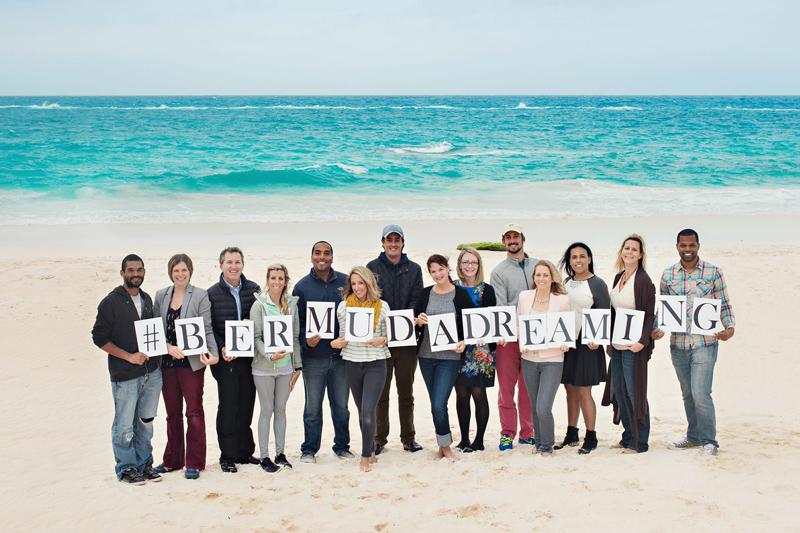 About a month ago I read the story on Bernews when the BTA announced MMGY Global as their new agency – the last quote in the story is particularly poignant – "We are in search of a movement – a comprehensive creative rallying cry that inspires participation and engagement by all of Bermuda's partners. Destinations succeed best when the Destination Marketing Organization, its travel industry partners and residents are active advocates and collaborators that help spread the word. The BTA have inspired me to want to actively get involved.
"We are all incredibly passionate about this magical island and I think we all agree that if we can harness the power of a large group of 'advocates and collaborators' it will make a huge difference."
B&W Collage photos by Amanda Temple, Meredith Andrews, Weldon Wade, Becky Spencer, John Manderson, Nina Thompson, Alexandra Mosher and Nikki Murray-Mason.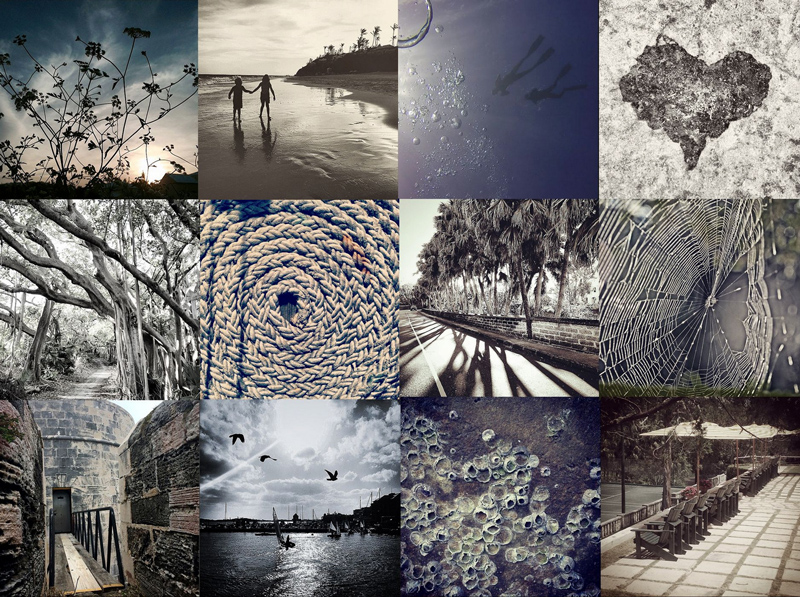 So far Amanda has gathered together a group of about 60 volunteers to help share the island's beauty through Instagram. They are photographers, hoteliers, environmentalists, artists, retailers and entrepreneurs. But the group is hoping that many more people would like to contribute. The Bermuda Dreaming Facebook page has gathered 340 likes in 3 days, so they are getting noticed.
"This is not exactly a novel idea." says Amanda. "Many residents and visitors are already sharing beautiful images of the island; we are just hoping to inspire people to post more frequently and with a bit more purpose.
"The goal is to create inspiring content to bring together engaged and passionate followers and build relationships with our contributors and global audience. Instagram has 300 million active users, about 60% of which are between 18-34 and about 10% between 35-44, the age group is the perfect audience for Bermuda."
The #bermuda feed is cluttered with images that are unrelated to Bermuda. As such, one of the primary objectives, and the need for as many contributors as possible, is to make that feed both more visually appealing and actually relevant. Also, although ahhbermuda and gotobermuda are very successful, when searching hashtags, only the first word that appears, so for those that are searching #bermuda, they will not be seen.
Pink Collage Photos provided by Amanda Temple, Alex Masters, Stratton Hatfield, Nhuri Bashir, Sacha Blackburne, Meredith Andrews, Coral Coast Clothing and Alexandra Mosher Studio Jewellery.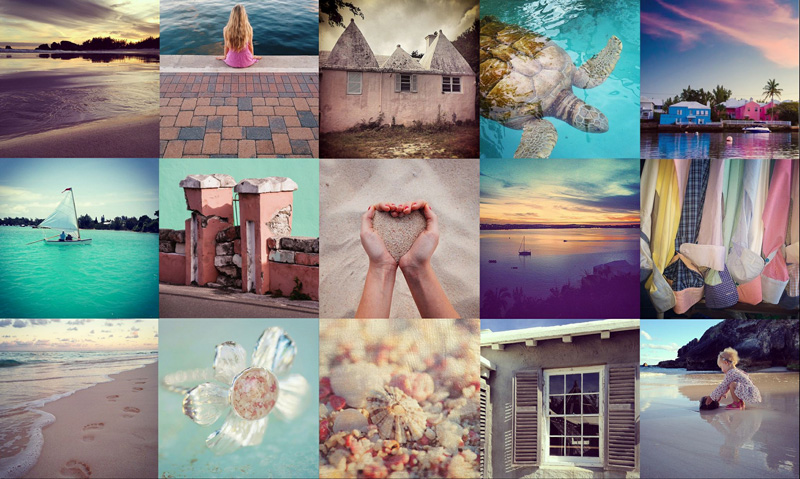 The intention is to inspire everyone to post curated content so that browsing through the #bermuda feed will be a pleasure and inspire Bermuda dreaming.
For those wishing to have their images shared on the @bermudadreaming Instagram page, please tag photos with #bermudadreaming.
Read More About
Category: All, technology