A Delta flight diverted to Bermuda tonight [July 21] after a passenger on board the plane took ill and the captain declared a medical emergency, landing at approximately 11.30pm.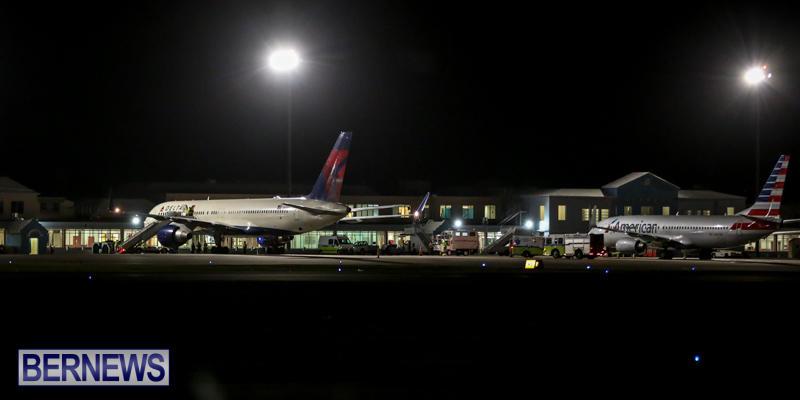 Flight #676 departed the island of St. Thomas in the United States Virgin Islands and was on its way to John F. Kennedy International Airport in New York when the diversion occurred.
The plane was met at the L.F. Wade International Airport terminal by Bermuda Fire and Rescue Service, an ambulance and airport officials. The passenger was transferred to the ambulance and transported to King Edward Memorial Hospital for treatment. After taking on fuel, the plane is scheduled to depart shortly and resume its journey to New York.
Read More About