The Bermuda flag was proudly flown at the largest Girl Guide and Scout camp held in England last week.
Over 7,000 children and 1,000 leaders attended Peak Camp held every 5 years on the property of Chatsworth House the home of the Duke of Devonshire.
Past Island Commissioner Denise"Woody" Woodhouse served on the International and Special needs team assisting with the numerous other countries in attendance.
Ms Woodhouse said, "The young people had to find Bermuda on the World map and were then presented with a small piece of Bermuda Sea Glass. Bookmarks were made with old Bermuda stamps and the children were eager to learn about our kite flying and Cupmatch holiday."
Ms Woodhouse by Bermuda sign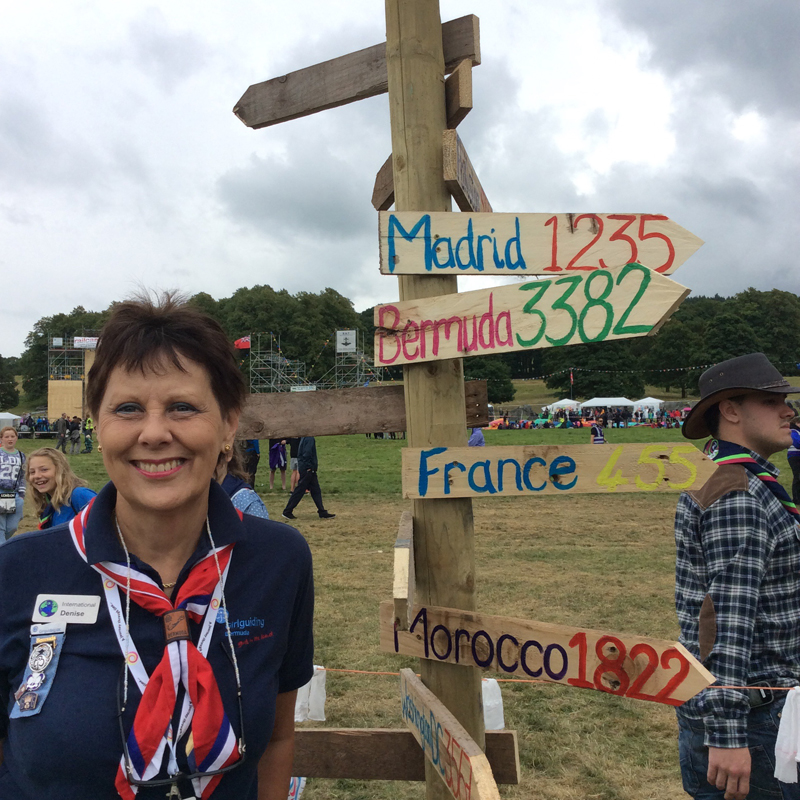 Displaying the Bermuda flag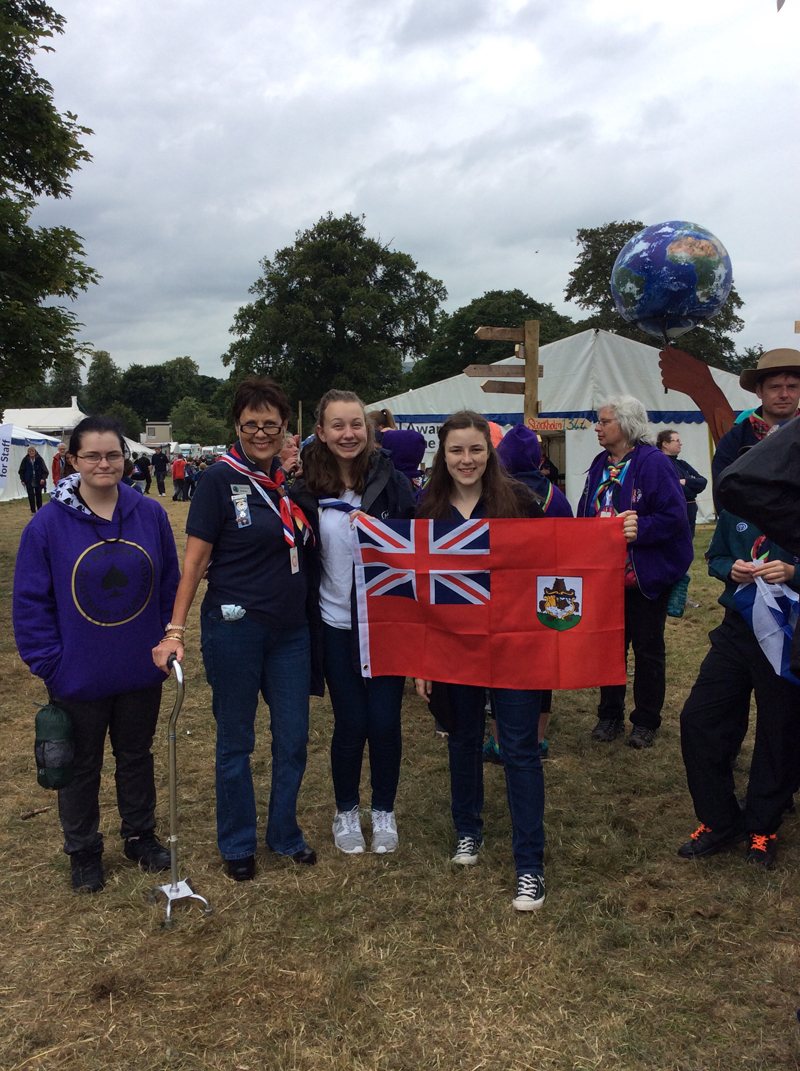 Bermuda flag in the distance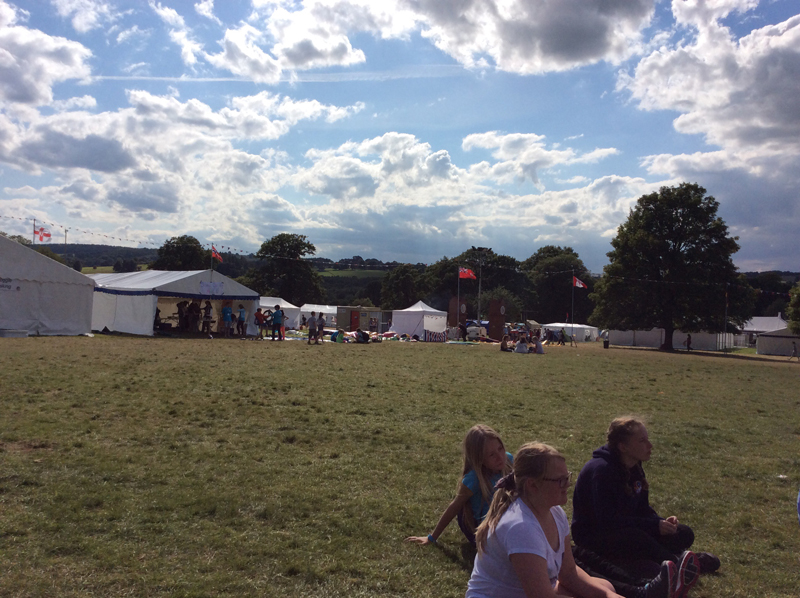 Read More About