[Updated] The interview with Premier Michael Dunkley by Richard Quest for his programme Quest Means Business, will air today [Aug 7] at 5:40pm local time on CNN International, the Government said today.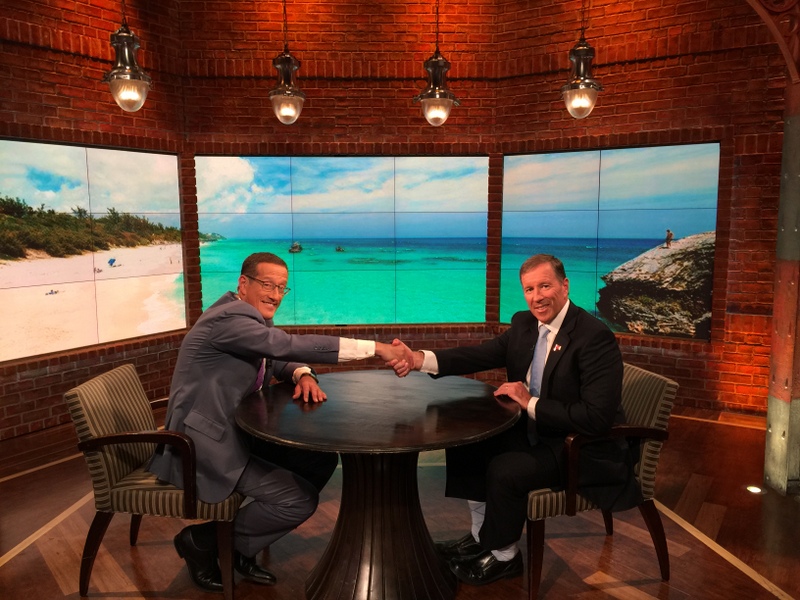 "I always welcome any occasion to highlight the Island's business and tourism attributes," Premier Dunkley previously said. "This is an excellent opportunity to showcase Bermuda and answer questions and I am very grateful to have been invited on Quest Means Business. It was a pleasure meeting Mr. Quest and I would like to thank the BTA for facilitating this interview."
CNN International is on CableVision Channel 17.
On another television note, this evening the 2015 Parapan Am Games Opening Ceremony will air on CBC [CableVision #138 and WoW #201] at 8.00pm Bermuda time, and Bermuda will be represented by our three person team of Jessica Lewis, Steve Wilson, and Yushae DeSilva-Andrade.
Update 6.55pm: The interview video can be viewed here.
Read More About