Colonial Insurance is holding a series of events to highlight the importance of life insurance. September is earmarked in North America as Life Insurance Awareness Month in order to show how it can help a business, the family and even in succession planning.
Sheldon Maybury, a Life Insurance Consultant at Colonial Life Assurance, said the law mandated that people had to have insurance for cars and bikes.
"However, a decision on life insurance is down to an individual and often, because of different financial or personal reasons, it comes low on the priority list.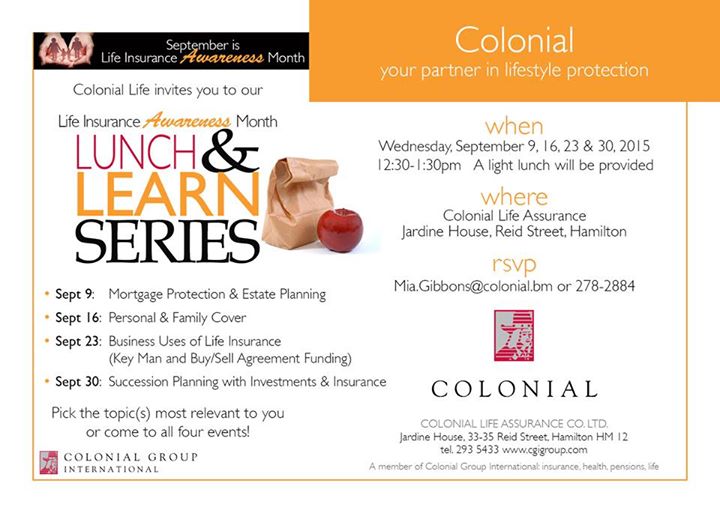 "What people do not understand, though, is that life insurance can be used for reasons other than leaving your wife or children with money if you die.
"You can do term insurance or whole life insurance. Term is for a set period of time and could be used, for example, to pay off the remains of a mortgage or to help with college fees." Whole of life is for lifetime coverage or up to age 100.
Colonial is hosting four events on life insurance covering:
Mortgage protection and estate planning, on September 9
Personal and family cover, on September 16
Business uses of life insurance, on September 23
Succession planning with investments and insurance on September 30
Mr Maybury added: "Younger people who have everything in front of them should really consider investing in life insurance. It could play a vital part in their future success." It is also seen, by Banks, as an advantage when getting loans.
All the events take place at Colonial's offices, Jardine House on Reid Street, and people wanting to go should contact Mia.Gibbons@colonial.bm or call 278 2884.
Read More About