Representatives of the community stood outside of Shelly Bay Beach this morning [Feb 1] holding signs demonstrating their displeasure with the development plans for the area.
"Shelly Bay Beach + Park, Hamilton Parish families say no to T. Steinhoff," said one sign, with another sign saying, "More than 1000 objections sent to the Planning Dept. against Shelly Bay Beach House Parking Plan. Good for us!"
"Shelly Bay Beach is the only public beach on the North Shore in Bermuda," said area resident Cheryl-Ann Griffin this morning. "Many families enjoy its natural environment year round.
"We are not in agreement with any cultural and community appropriation, commercialization for private enterprise, exclusivity, privatization or loss of our freedom or safety."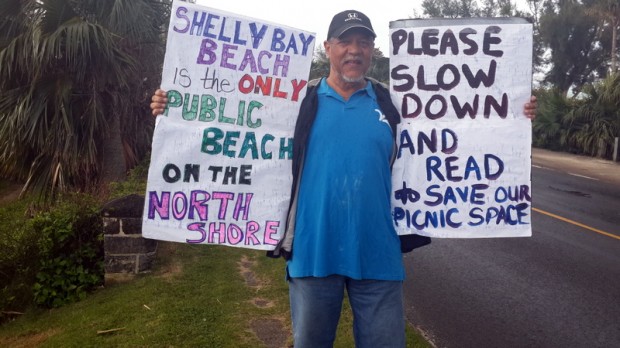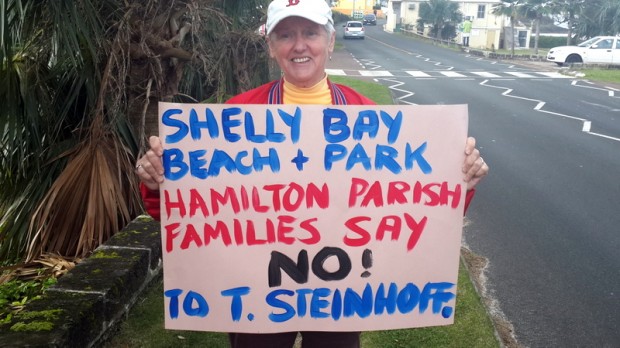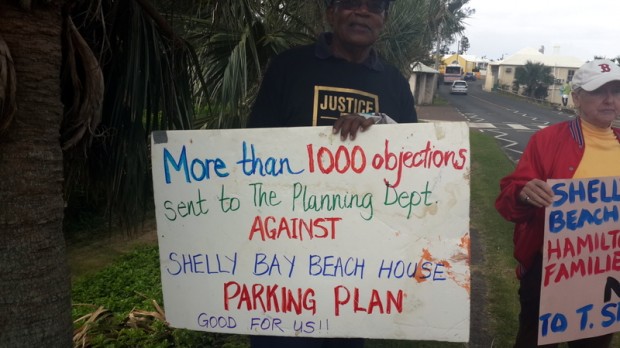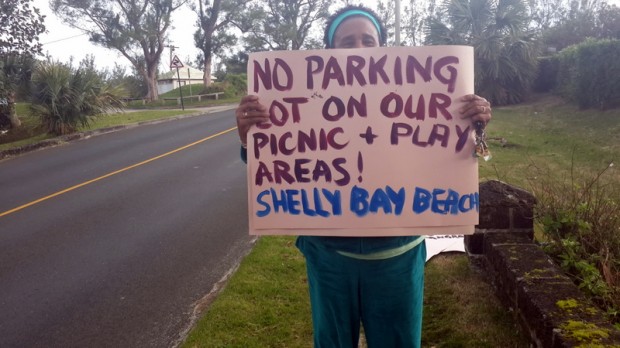 Read More About