Aecon Group announced the engagement of the Bermuda office of OBMI as landscape architects for the proposed redevelopment of the L.F. Wade International Airport.
"The appointment of OBMI follows a competitive selection process that included Request for Qualifications [RFQ], Request for Proposals [RFP], presentation and interview stages with several Bermudian firms," the company said.
"Working with Scott Associates Architects, the project's lead architectural firm specialising in airport design, the Bermuda office of OBMI will be responsible for advising on the exterior treatment of the proposed new airport to ensure that it is compatible with the natural Bermudian environment and climate.
"OBMI will provide guidance on Bermuda's growing season as well as the most appropriate native plants and other indigenous flora and fauna to contribute towards maintaining Bermuda's ecosystem.
"Additionally, OBMI will advise on decorative features such as benches, patios, and possible pavilions and water features to enhance the outdoor experience for travellers, while reflecting the Bermudian culture."
Steve Nackan, President, Aecon Concessions, and the project's development lead, said: "We engaged local architects to ensure that the new airport will exhibit a true sense of Bermuda.
"Aesthetically, the airport will showcase the island's natural beauty and leverage natural resources as much as possible. We chose OBMI because they have demonstrated expertise in creating solutions that celebrate the unique aspects of the island."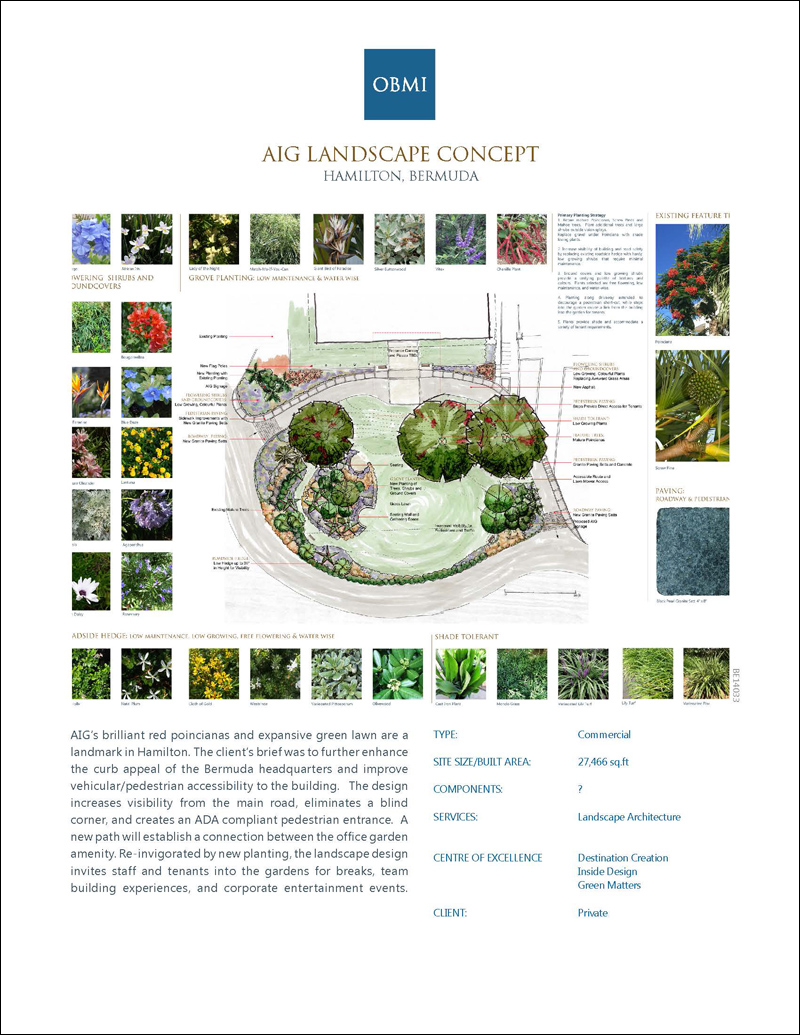 Jennifer Davidson, Senior Landscape Architect, OBMI, said: "We are delighted about the opportunity to work also on the landscape design for the new airport to ensure it reflects Bermuda's verdant beauty.
"We take our stewardship of Bermuda's environmental resources seriously and look forward to continuing productive collaboration with the Aecon and Scott Associates teams."
"The redevelopment of L.F. Wade International Airport is being explored under an agreement between the Governments of Canada and Bermuda. The Canadian Commercial Corporation [CCC] is a Crown Corporation for the Government of Canada and brings expertise in international contracting for complex purchases and the experience to select highly capable suppliers, such as Aecon," the company said.
"This announcement follows a statement that OBMI was selected as the building architect for phase one of the airport redevelopment project. It also follows the successful engagement by Aecon of Bermuda-based Atlantic Well Drillers, Onsite Engineering, and Bermuda-Caribbean Engineering Consultants for the airport geotechnical survey work completed in the final quarter of 2015."

Read More About