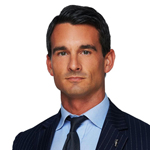 The Ministry of National Security advised that Sen. Jeff Baron, is travelling to Jamaica today to visit the Royal Bermuda Regiment [RBR] during their annual training exercises.
"The public will be aware that the RBR along with officers from the Bermuda Police Service and personnel from St. John's Ambulance are in Jamaica for two weeks of intense exercises. This year's training opportunity represents an ongoing partnership with the Jamaica Defence Force [JDF] and the RBR," a spokesperson said.
Of the visit, Sen. Baron said today, "The Royal Bermuda Regiment continues to be a great source of pride for Bermuda. And their resilience, determination and commitment while engaging in these intense training activities should be supported and commended.
"We have very strong ties and connections to Jamaica and as a result Bermuda has forged a beneficial bond with the country that has allowed for the hosting of overseas camps for the RBR.
"These training activities provide our soldiers an invaluable opportunity to test and strengthen their military readiness and preparedness, and I'm looking forward to seeing their skills put to use in the challenging conditions in Jamaica.
"Certainly on behalf of the Premier and the Government I want to extend thanks to the Jamaica Defence Force for their hospitality and training support for our Regiment's camp."

Read More About
Category: All