A ladies' drill and rifle team set up with help from the Royal Bermuda Regiment is set to take part at the annual Bermuda Day parade.
Run by RBR Sergeant Debbie Symons, the 25-strong Bermuda Rifle and Drill Team will take second spot in the line-up for the annual extravaganza.
And Sgt Symons said the third year of marching for the team would see some innovations, including the beat of snare drums and a bass drum.
She added the squad, which includes new recruits as well as experienced performers, had been working since February to hone their skills for the big day.
She added: "We're not part of the Regiment, but we are thankful for all the volunteer support they have given us with drill instruction and physical training."
Bermuda Rifle and Drill Team members line up at Warwick Camp after an evening training session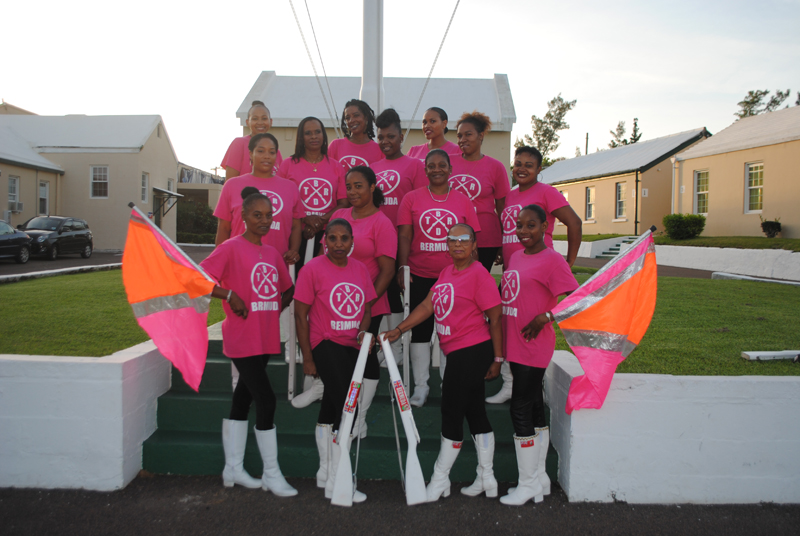 Kezine Thompson, 52, from St David's and a bank employee, said she had been with the group since the beginning.
She added: "I came back this year and I haven't missed a training session – I think I'm the oldest here.
"We might not do all the things the army does, but when we get home, we feel we've done a stint in the military.
"There's definitely a physical fitness aspect and the discipline is good and it's an honour to take part in the parade."
Robin Dillas, 48, who also works for a bank, said she had joined the drill and rifle team two years ago.
She added: "The team make you feel comfortable and the routines are great. We've bonded together and we're just ready to have fun on Tuesday and let people see how good we look and how good our formations are."
Nichole Williams, 45, a phone operator with a taxi firm and from St George's said she was ready for her first appearance with the team.
Colour Sergeant Sergio White [front, right] after putting drill and rifle team members through their paces at his Positive Results Gym in Pembroke.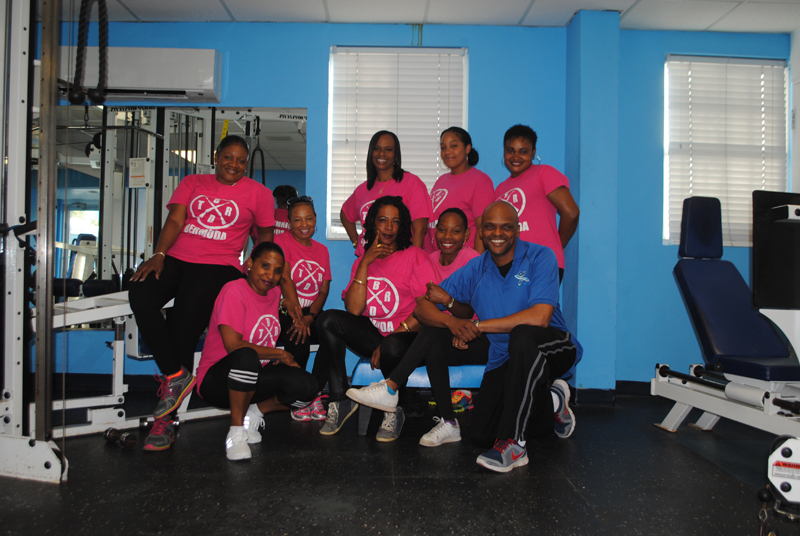 She added: "I've been working very hard. It's been an exciting experience and everybody's been very encouraging. I like the physical part and the discipline we get."
Colour Sergeant Sergio White, who runs Positive Results gym in St John's Road, Pembroke, volunteered his time to help boost the team's physical fitness.
He said: "I've helped get them is shape – they are coming on. I've been doing some running, hill training, weights and they visit the gym once a week.
"They're all very keen and motivated. Some of them have said even after May 24th, they will continue to work to keep healthy."
Read More About
Category: All