[Updated with video] Following the confirmation that his work permit has not been renewed, St. Paul AME Church held a Prayer Vigil last night [Oct 26] to show support for Reverend Nicholas Tweed, with the evening involving prayer, songs and more.
St. Paul AME Church expressed their "profound disappointment" at the decision, adding that "the Stewards, Trustee and the entire congregation stand united in support of Rev. Tweed and will support any necessary action to reverse this decision."
Shadow Minister of Home Affairs Walter Roban said the PLP "shares the sentiments of the Leadership of St. Paul AME Church" on the issue of Rev Nicholas Tweed's work permit, adding that it "is very reminiscent of the actions taken against those who spoke out against the old UBP."
Saying that "due to issues of privacy we cannot comment on any individual applicant case," Home Affairs Minister Patricia Gordon-Pamplin has not commented in the case specifically, but did say "we remain committed to a policy of fairness" which is a "policy that guarantees Bermudians are always given priority with respect to any opportunity to fill a position for which they are eminently qualified."
Bernews streamed the Vigil live last night on Periscope, and you can watch the 1 hour replay here.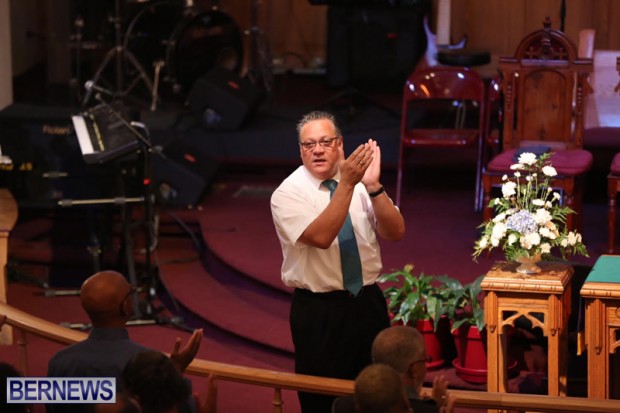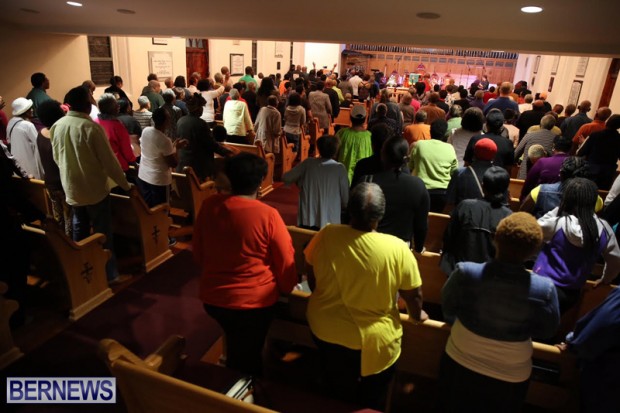 Read More About