Earlier today [Dec 6], the Berkeley Institute showed their solidarity with the students and parents of T.N. Tatem Middle School, with students standing on the school field spelling out "TNT."
The issues surrounding the condition of the TN Tatem Middle School building have been ongoing; last Monday and Friday it  was closed, and the school was also closed again this week.
Yesterday, the Department of Education said they met with PTSA executives from T.N. Tatem and Clearwater; the Bermuda Union of Teachers, and T.N. Tatem teachers, to discuss temporarily relocating to Clearwater Middle School; and the T.N. Tatem PTA are expected to hold a meeting to discuss the matter this evening.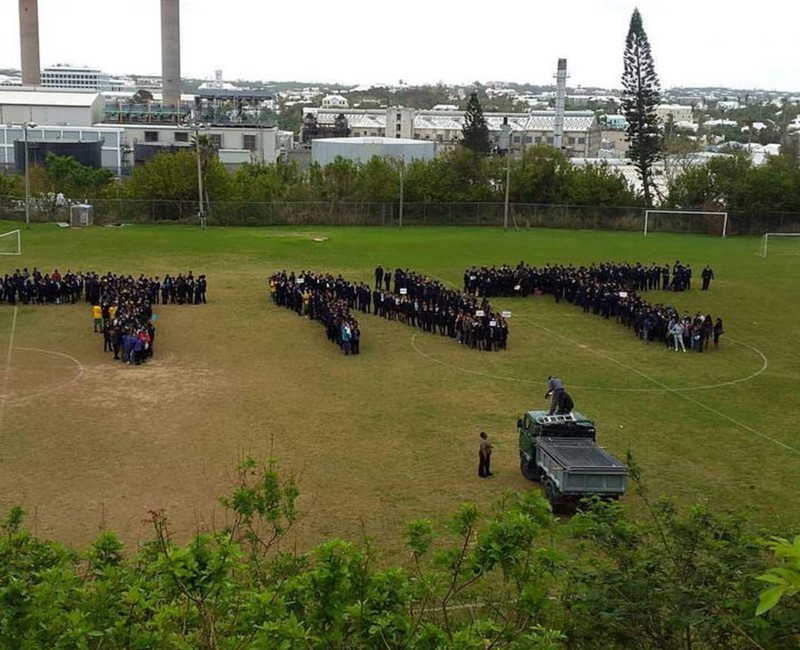 A Berkeley Institute spokesperson said, "Today, December 6, at approximately 9:00am, The Berkeley Institute stood in solidarity with T.N. Tatem as advocated by the B.U.T.
"We showed our support by spelling out TNT on our field and holding signs that stated #IAMTNTatem. Mr. Tatem valued education. The condition of our schools speaks to the value placed on the lives and success of individuals who use them. Let's show that we value education."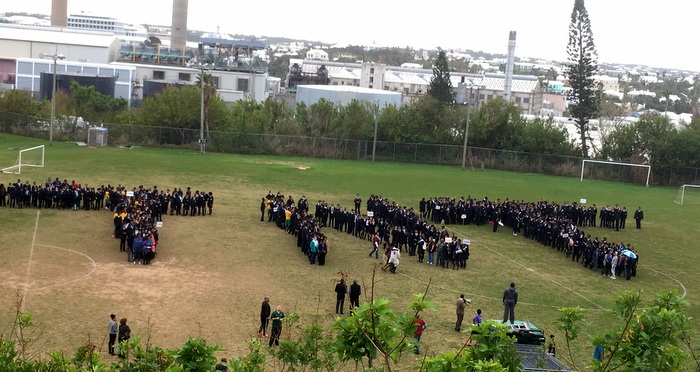 Read More About