The Environment Ministry said that following yesterday's [March 28] fuel spill, RUBiS is "implementing various remediation efforts" and specialists from Arcadis US are scheduled to arrive today to "supervise recovery actions."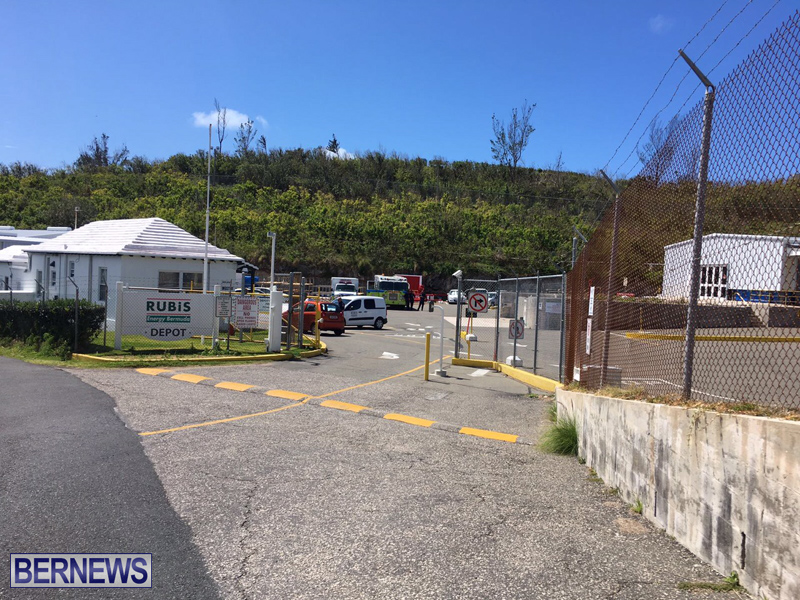 A Government spokesperson said, "In response to yesterday's fuel spill, the Ministry of the Environment can confirm that RUBiS is implementing various remediation efforts.
Minister of the Environment Sylvan Richards visited the site of the spill yesterday with his Permanent Secretary, and the Minister stated, "There appears to be no immediate health and safety risk but RUBiS has a team of environmental specialists arriving today to plan for remediation. Government's environment experts are also assisting with pollution control efforts."
RUBiS' Managing Director, Graham Redford, commented, "RUBiS has contracted Arcadis US Inc., a global leader in environmental remediation. They are sending their principal geologist and a field engineer, who will arrive today.
"They will be responsible for the preparation of an initial memo of findings, and will create a plan based on those findings.
"Additionally, in conjunction with the Department of Environment and Natural Resources, neighbouring properties will be visited to identify any potential issues. They will also check installed monitoring wells on site."
"Arcadis US Inc.'s specialists are expected to stay for several days to supervise recovery actions, including any additional monitoring well installation necessary to test for any water table issues," the Ministry added.
"The Ministry of the Environment's Department of Environment and Natural Resources pollution control team is assisting RUBiS employees, who are trained to deal with spills."
Read More About
Category: Accidents and fires, All, News