[Written by Don Burgess]
Due to the offensive comments written by business owner Rick Olson on social media, the Big Chill band has decided to pull out of its contract.
The band — whose members include Kassie Caines, Tony Brannon, and Felix Tod — cancelled a regular Thursday night gig at Mr. Olson's new business, the Rum Bum Beach Bar at Horseshoe Bay.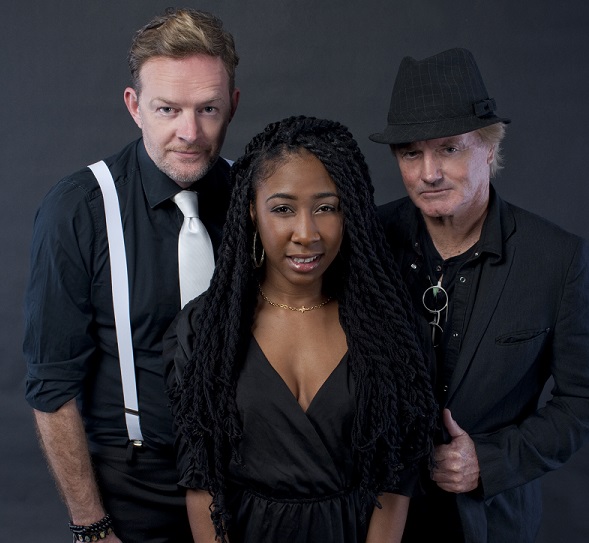 Mr. Olson sparked outrage when he made a Facebook post that linked to a Wikipedia page titled 'Hanged, drawn and quartered' with the photo from the Wikipedia page also showing on his post, with Mr. Olson captioning it: "This might be a deterrent for blocking Parliament?" Most of the protestors at the December 2 event were black.
The post was quickly taken down by the administrator for the page, but not before screenshots were taken and reposted elsewhere on Facebook and on WhatsApp, with Mr. Olson's comment being heavily criticized by people.
So much so, a Facebook page was established titled 'Boycott Establishments Associated with Rick Olson,' which now has nearly 1,700 members.
Both Premier Michael Dunkley and the Opposition Party PLP roundly criticised Mr. Olson.
Mr. Olson apologized to "all Bermudians for the insensitive post saying 'this situation will not reoccur."
Mr. Olson told Bernews he was "very disappointed for my staff and customers" that the Big Chill will not be performing throughout the summer, adding "we, however, are moving forward in an effort to showcase our tourism product."
Ms. Caines, the band's lead singer, said this was a unanimous decision by the band.
"We really didn't want our brand to be associated with the post that Rick made. Personally, as both a millennial and a young black woman, it was jarring to see the post and read the reactions.
She added people are now appreciating how social media is being used as a tool to share thoughts, feelings and experiences.
.
"As a millennial, when I read your post, I interpret that as your worldview so when I saw what Rick Olson posted it revealed a lot to me as to where his thought process is. I couldn't be associated with someone who had that kind of values. It was really offensive."
Ms. Caines' family heritage includes PLP stalwart Dame Lois Browne-Evans, who championed black rights in Bermuda, and she said,"The freedoms that the December 2nd protesters were trying to exercise and that he says they should be hung, drawn and basically mutilated…was too revealing to me. I don't know if he wants to admit race was behind it, but I feel race was behind it."
She said the Big Chill is the only job she has but Ms. Caines would rather stand on principle and lose an every Thursday night gig than work for Mr. Olson or to help promote his business.
"To me this is a no-brainer and it's not worth it," Ms. Caines added.
Mr. Brannon said he has been in Mr. Olson's shoes and made a remark that he, to this day, regrets.
"But this was the right decision for the band to pull out," he said. "As Tony Brannon, a person who stands for marriage equality and equal rights, to go ahead and play for somebody who said something like that, I couldn't do it. We all need to be racially sensitive."
"I just couldn't go down and play for Rick. I don't want to put more nails in Rick's hands but there are consequences for what he said."
He said that will cost them a night's worth all summer long but the principle of pulling out is greater. Mr. Brannon said "Principle over profit" is now his guiding motto. "It's a tough decision because it's costing the whole band work but his comments really, really bugged me."
Mr. Tod said: "I was disappointed by the comments and saddened by them."
Read More About
Category: All, Entertainment, Music, News