Sol Petroleum Bermuda Ltd and its family of Esso-branded service stations have launched a promotion that offers customers a chance to win a month of "Easy Living", whereby a portion of household bills, fuel and groceries are paid for by Esso for one month.
The household bills include electricity, cable and internet, landline and mobile telephone, and rent or mortgage. Customers who fill up with $40 or more in fuel for a car or truck, or $10 or more for motorbikes can enter for a chance to win.
The promotion runs until August 31, and customers can enter each time they fill up at the pump, with no limits to how many times you can enter.
A spokesperson said, "The promotion was born out of market research that Sol conducted earlier this year, whereby several promotional concepts were tested on a representative sample of Bermuda residents. Of all presented, the "Live Easy" promotional concept proved by far the most popular."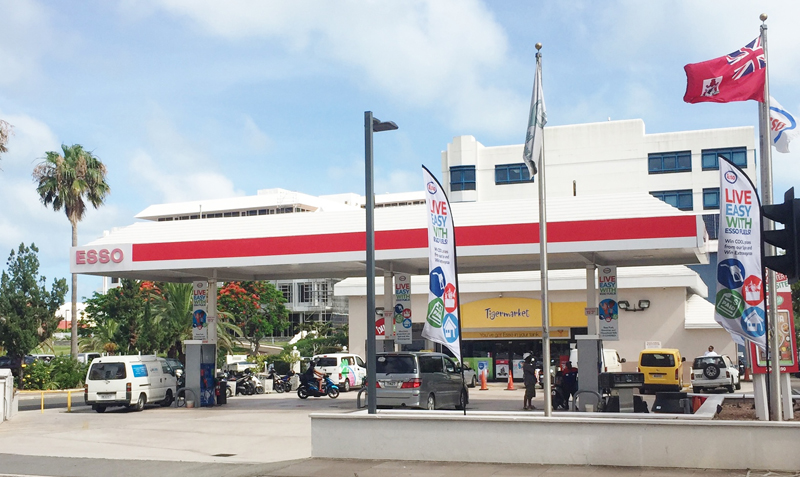 Jonathan Brewin, General Manager of Sol Petroleum Bermuda Ltd, said, "We found that while people appreciate winning cruises or trips abroad, this offer of paying one's monthly expenses was a more attractive offer and practical prize. We took the feedback we received from the market research into account and developed this promotion.
"We truly believe this is something everyone can benefit from."
Retail Sales Executive of Sol Bermuda Ltd Che Barker said, "We will draw 12 lucky winners, one person for each month of the year. The draws will be held bi-weekly on June 30, July 4th, 28th, and August 11th and 31st.
"Additionally, during the promotion there will also be a Spin-To-Win Extravaganza taking place at Esso branded service stations around the island on certain dates at select Service Stations.
"We will be partnering with our friends at Vibe 103 FM to help get the word out of which Esso Station has the Spin the Wheel to encourage drivers to come on by. During these times a prize wheel will be on site at certain Esso station and customers who purchase fuel will be able to spin the wheel and win a fuel voucher for Esso quality fuels or a prize from the convenient store.
"The best thing about this prize wheel is that everyone wins a prize there are no losers, so no one will leave the Convenience store empty handed. This is what you call a win-win situation."
Read More About