Greenrock held its School Awards Ceremony for the 2016-2017 school year on World Oceans Day, Thursday, June 8th.
Hosted by lead donor HSBC, the Awards Ceremony recognised the successes and participations of schools in two of Greenrock's environmental education programmes, Eco-Schools and Water Explorers.
The awards ceremony featured guest speaker JP Skinner, a marine biologist and educator, in recognition of World Oceans Day and the addition of a new Eco-Schools Pathway 'Marine & Coast' for the 2017-2018 school year.
Mr. Skinner recognised the students involved in Greenrock's environmental education programmes as 'social revolutionaries' who will become a generation of sustainability leaders for Bermuda. His overall message was that each one of us has a key role to play in ensuring that a better – and more sustainable – future awaits us all.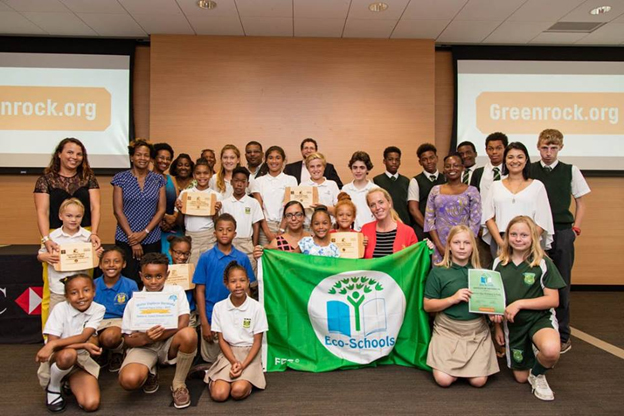 Greenrock's School Programme Manager, Davida Morris, provided an overview of the two programmes and their importance for both empowering students and achieving a more sustainable Bermuda.
Ms. Morris said, "Sustainability is about being mindful in thought and action about how we use the resources the Earth provides in a manner that ensures they are available for generations to come. It makes sense that the younger generation learn how to live in a sustainable manner for they are the ones who will be more affected by the actions of people who are living today than anyone else."
"It is you, the students of today, who will solve the greatest challenges facing nature – we are teaching you about sustainability now, so that when you go out into the world you can positively impact it. We are looking to you who are students now to ensure that the Earth continues to provide for us all."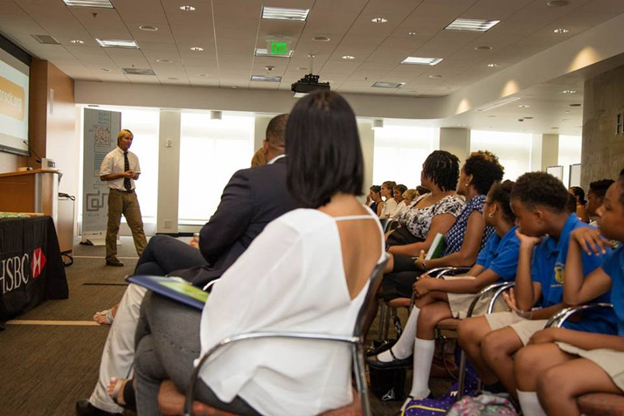 Clesia Pachai, HSBC Community Investment Manager stated, "HSBC has been a supporter of the Eco Schools and Water Explorer Programme since inception. We are very proud of the evolution and growth of both programmes, especially the engagement levels shown amongst the schools and Bermuda's young people.
"Educating today's youth on the fundamentals of sustainability and how to live sustainably is an important step towards protecting the earth's most precious resources for future generations. Congratulations and thank you to the schools, teachers, student participants and their parents who have supported their children throughout the programme by incorporating greener practices at home and in their day to day lives.
In the Eco-Schools Programme schools are awarded a 'Green Seed' award for successfully completing their first 'pathway' or 'theme', and on the awarding of a second Green Seed, schools are awarded 'Green Flag' status.
The Green Flag is an international symbol of school sustainability. Schools complete an assessment report detailing what they have achieved throughout the year, according to the seven steps of the Eco-Schools Programme. Independent assessors then review this report and speak with the students and teachers involved, providing feedback on whether to award the school or to help the school complete the Pathway for later in the year.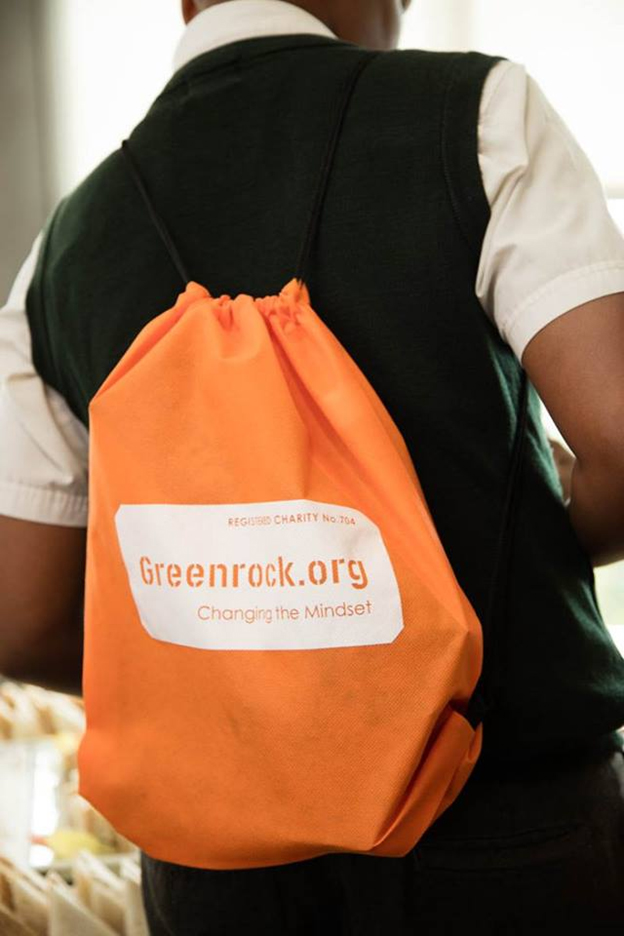 Greenrock is now in the fourth year of operating the Eco-Schools Programme, which has grown to now be present in 21 schools. This year's award ceremony saw the number of Green flag schools rise to 6 with Lyceum Pre-School and Victor Scott Primary joining Stepping Stones Pre-School, West Pembroke Primary, Somersfield Academy and Bermuda College as Green Flag schools in Bermuda.
Additionally, 5 schools now have received Green Seed awards with Dalton E Tucker Primary joining Elliott and Prospect primary schools, Warwick Academy and Kaleidoscope Arts Foundation. The awards system is changing for the 2017-2018 school year to require three completed pathways to receive Green Flag status, with Greenrock excited at the continuing crop of schools dedicated to the Eco-Schools Programme.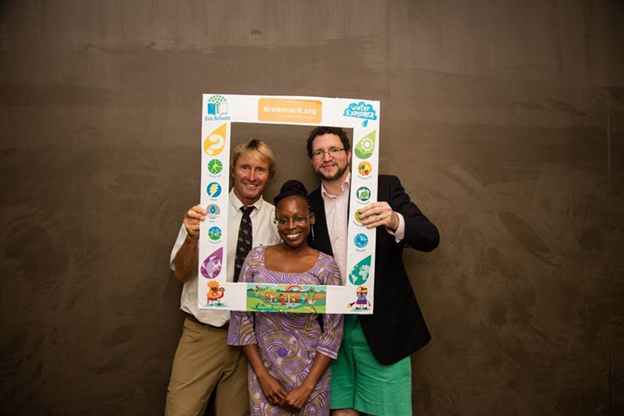 Also recognised at the Awards Ceremony were schools participating in Greenrock's Water Explorer Programme, funded by HSBC's global Water Programme. This programme focuses on learning about fresh water sustainability in Bermuda and around the world. This programme saw students participate in various activities and challenges which upon completion saw the water and biodiversity of their virtual reservoir improve. The team with the most points being the overall winner.
Whitney Institute Middle School was recognized as the overall 2016-2017 winner and Dalton E Tucker Primary School as the second place team for their work on the Water Explorer Programme this year.
Jonathan Starling, Executive Director, Greenrock states, "We are proud of all the schools which have participated in our programmes and we look forward to working with these schools and more in the next academic year."

Read More About
Category: All, Environment, News