Bermuda's Kaelin Cox and Garon Wilkinson made an excellent showing to win gold medals at the Panamerican Kung fu & Taiji Championships in Costa Rica.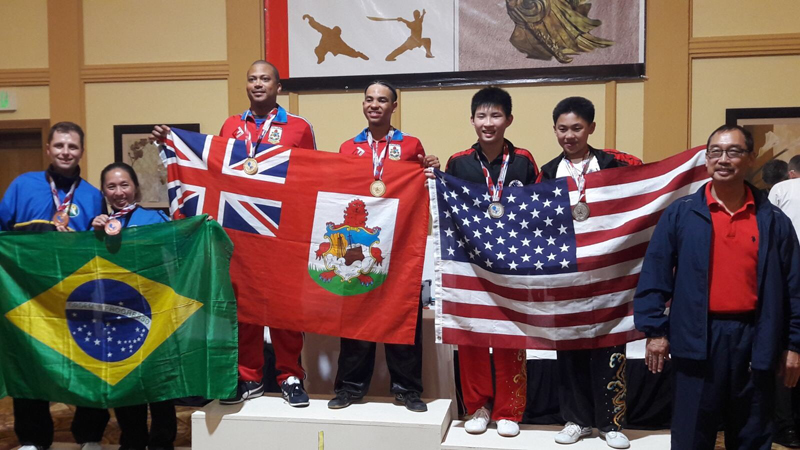 Cox and Wilkinson put it all on the line in their final event to claim gold over Brazil and USA in Duilian.
They explained that Duilian is a choreographed fighting set against each other displaying various Kung fu techniques, and these sets are what make up the fight scenes in Kung fu movies.
Cox and Wilkinson completed an open hand fighting set to go up against USA's straight sword vs straight sword and Brazil's spear vs broadsword to win the gold medal.
Cox and Wilkinson also won gold in Southern Shaolin Open Hand and in the Chain Whip Form divisions, and Cox added another medal by claiming a silver in the spear division.

Read More About