Bermuda celebrating the Cup Match holiday, Hailey Quig being selected as a 2017 XL Catlin scholar, Reggie Lambe scoring in a Carlisle victory, Sachio Harrison, Theo Wolffe, and Zantae Dill winning education awards, and Kirista Rabain finishing sixth in the 2017 FEI World Jumping Challenge Finals were all some of the positive news stories from the past week.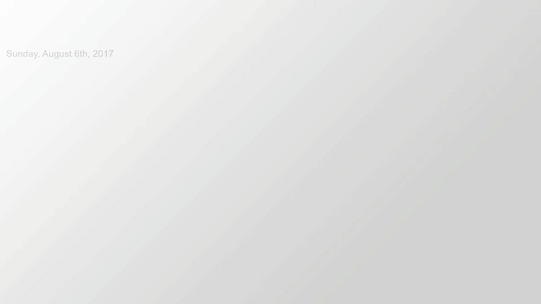 In additional good news, young Bermudian singer Terron Webb won the Junior Calypso competition in St Kitts, cyclist Dominique Mayho finished ninth in Belgium, New York's iconic logo exists thanks to a trip to Bermuda, the "Bermuda Born" handbag collection was launched, and Flora Duffy won silver at the ITU World Triathlon Montreal.
We also posted various community photo galleries, including Bernews top 10 "Photos of the Day", the Beach Volleyball Tournament, Summer Splash concert, and multiple galleries of the Cup Match festivities.
In an effort to highlight some of positive news happening in our community, we supplement our standard morning and evening email newsletters with a special Sunday "Good News" email newsletter edition, and also produce a highlight video and article which strictly focuses on the positive news about Bermuda and Bermudians from the past week.
You can sign up to have the free newsletter delivered via email here, and/or access the links below. In addition, for those who like positive news, please feel free to visit our sister site ForeverBermuda.com, which seeks to showcase the best of Bermuda as well as provide information and listings for visitor related services.
Links to some of the 'good news' from the past week are below:

Read More About