News that eight people raised $90,000 with a Himalayas hike, C.A.R.E. Learning Centre held their graduation ceremony with proud family and friends in attendance as students received their diplomas and awards, Age Concern's Dr. Claudette Fleming was honoured with the Peace & Social Justice Award, and KFC donated over $2,800 to Big Brothers Big Sisters were all some of the positive news stories from the past week.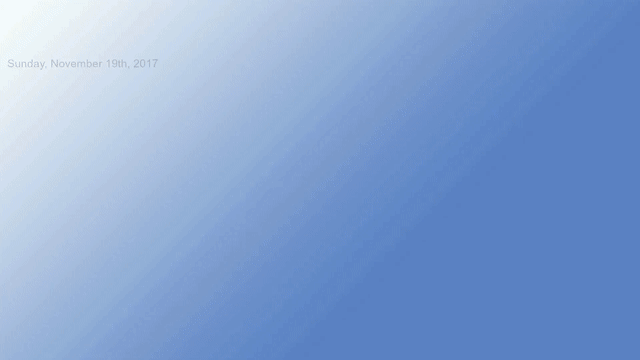 In additional good news, the 'Coral Beats' all-female drum band launched, Prudent Group donated $15,000 to The Reading Clinic, RUBiS Energy launched "Fueling 4 A Cause," 67 Plein air artists took on the City of Hamilton and SJD World gave back on Philanthropy Day.
We also posted various community photo galleries, including coverage of the BCHC Men's Health Screening event, the BSSF Football Championships, the BASA Winter Swim Meet, Bermuda Optimist sailing, motocross racing, the 'Cooking With Kiki' demonstration, a rainbow, the St. George's Parish Council Tea Party, and the 'Live Love Life' youth talent contest.
In an effort to highlight some of positive news happening in our community, we supplement our standard morning and evening email newsletters with a special Sunday "Good News" email newsletter edition, and also produce a highlight video and article which strictly focuses on the positive news about Bermuda and Bermudians from the past week.
You can sign up to have the free newsletter delivered via email here, and/or access the links below. In addition, for those who like positive news, please feel free to visit our sister site ForeverBermuda.com, which seeks to showcase the best of Bermuda as well as provide information and listings for visitor related services.
Links to some of the 'good news' from the past week are below:

Read More About