Minister of National Security Wayne Caines extended his "heartfelt thanks" to all who participated in yesterday's 100 Jobs initiative, which saw 32 people secure employment, and 77 more people confirmed for follow-up interviews with employers.
Yesterday, at the Hamilton Seventh Day Adventist Church Hall, 285 job seekers attended the employment fair, which was jointly organised by the Ministry of National Security and the Department of Workforce Development.
Minister Caines said he was overwhelmed by the turn out and confirmed that "32 individuals secured employment, with a further 77 individuals confirmed for follow-up interviews with employers."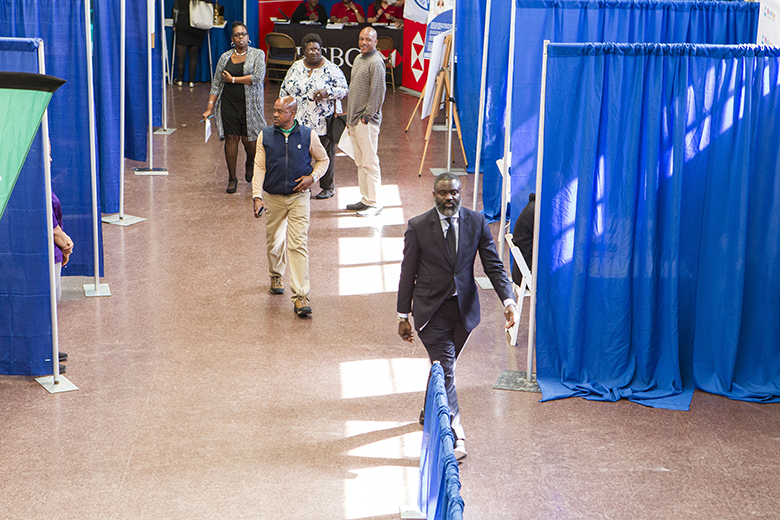 Minister Caines said, "We started this event at 4.00 p.m. yesterday, and from the start, we had a steady stream of individuals with resumés in hand seeking employment. They were eager and prepared and I want to thank each of them for attending the 100 Jobs event.
"I must also extend particular thanks to all of our employers who supported us, as well as the team at Workforce Development. This was a great demonstration of the public and private sectors coming together to help our fellow Bermudians."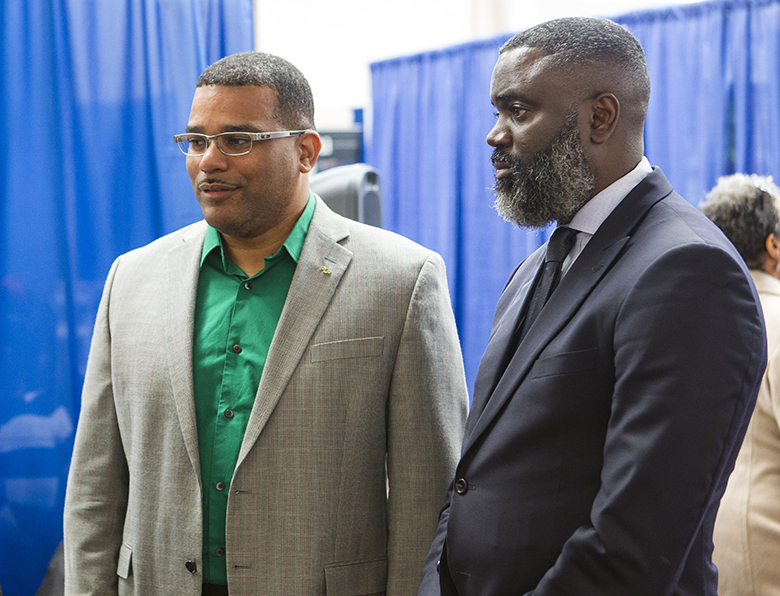 Minister Caines said that he considers the 100 Jobs event a success with plans already in the works to host another employment fair later this year.
Read More About