Team Hurricane Basketball Academy hosted its fourth annual Team Hurricane-Global Squad Invitational Skills Camp recently, with the endeavour making for "a resounding success that served to confirm that Bermuda's hoop talent continues to be on the rise."
A spokesperson said, "Held over the course of three days [April 13 – April 15] at Warwick Academy, for the fourth year in a row, Team Hurricane Basketball Academy's Founder and President, Doug Reed, continued the tradition of handing the reins to coaches Jake Brown and Nick Monroe of Alexander Basketball Academy, a well-regarded basketball institution experienced in bringing international players to U.S. college coaches."
Team Hurricane and Global Squad Coaches on final day of camp: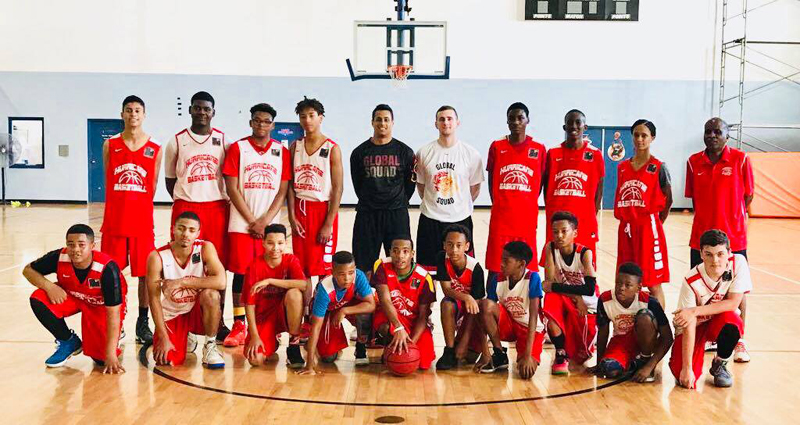 "The camp is designed to scout and recruit invited NCAA level talent from here in Bermuda.
"Over the course of three days, Team Hurricane student-athletes learned fundamental training techniques including proper footwork, speed, agility, ball handling, and shooting. By camp's end, players had the tools necessary to train at a high level."
Coach Monroe talking defense with Ralph Scott: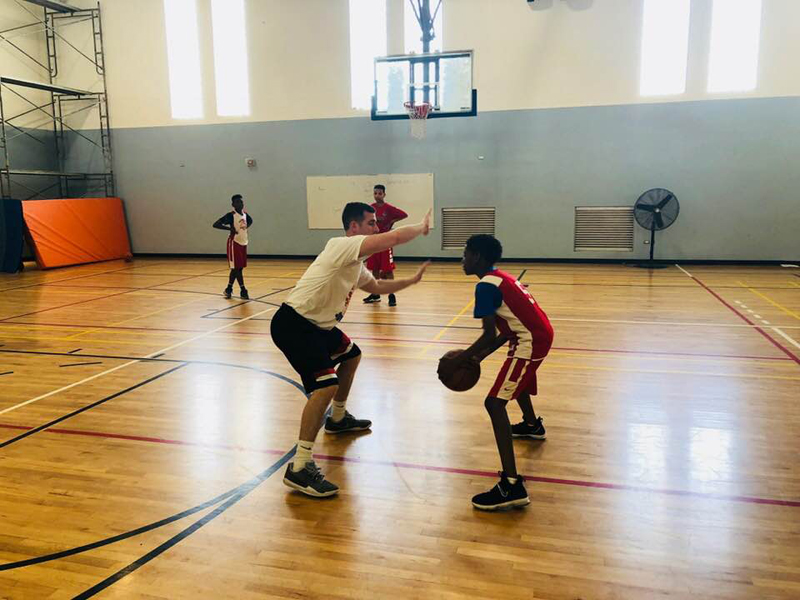 Coach Jake Brown, who also serves as an Assistant Basketball Coach at Muhlenberg College in Allentown, PA, said, "The three main teaching points were that each individual needs to take ownership of their game, they need to keep it simple, and to help them understand that it's a process. Coach Monroe and I are only able to work with the student athletes of Team Hurricane for three days, and while Coach Reed continues to push them day in and day out, in the end, it's on them to take ownership of their game.
"We intentionally kept things simple to show them that even the most basic skills take focus and repetition. Lastly, we wanted them to focus on their individual progress rather than those around them. By practicing quality over quantity, they were able to get in meaningful reps which will ultimately make them better."
Team Hurricane warm up to start camp: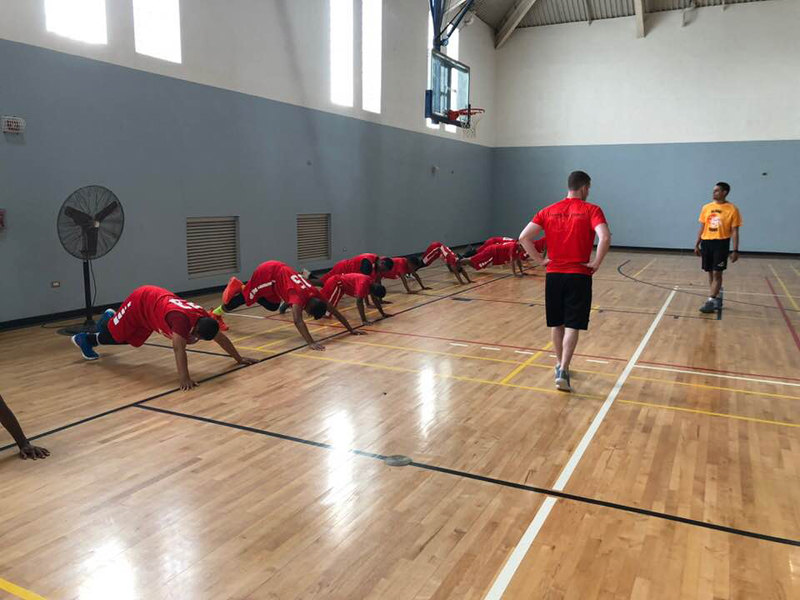 "I was most impressed with their receptiveness to new ideas and instruction. Every day they brought energy and enthusiasm making our jobs easy. It took only three days to see how invested the student athletes of Team Hurricane are to the game of basketball, and with the coaching and opportunity provided by Coach Doug Reed, I believe the program will see exponential growth in the coming years."
"Coach Brown also had glowing words to share about camp attendee Jorel Smith, who along with Team Hurricane players, Bryce Gonsalves, Chrisitan Liyanage, Jacy Lowery, Rye Ahronson and Darae Smith, has participated in Alexander Basketball Academy's Global Squad, a summer intensive program held during the month of July at the Hill School in Pottstown, PA."
Coach Brown said, "It was great to see former Global Squad standout Jorel Smith. It's amazing how much he has grown as a player and young man. He is a perfect example of someone who took ownership of his game and has continued to push himself on the court."
Coach Nick Monroe [left] and Coach Jake Brown [right]:
"The Team Hurricane-Global Squad Invitational Skills Camp is the product of Team Hurricane Basketball Academy's relationship with John Alexander and his Alexander Basketball Academy, a well-regarded basketball institution experienced in providing an intense training environment for international student-athletes who have aspirations to play basketball on a collegiate level.
"For the second year in a row, the camp was made possible by the generous support of Allied World Assurance and highlighted Team Hurricane Basketball Academy's ability to provide a platform in which student-athletes can train, develop and reach their academic and athletic potential."
Jorel Smith: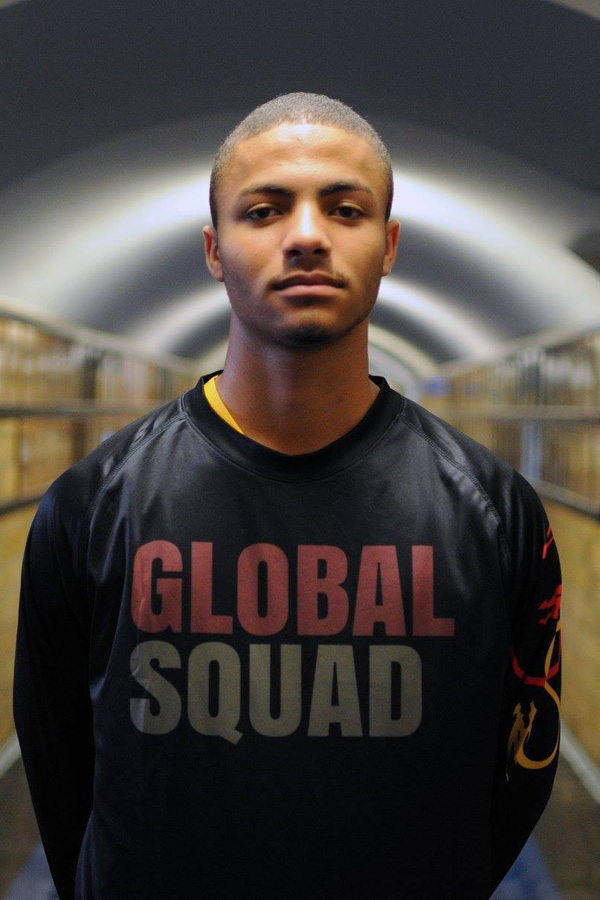 "Team Hurricane Basketball Academy is a free youth basketball program for players aged 7 – 21 and trains every Saturday at Warwick Academy from 2:00pm-4:30pm. The year round program has open enrollment thereby affording Bermuda's youth the opportunity to come out at any point during the year to play basketball in a competitive, yet fun environment. To enroll your child, please contact Coach Doug Reed at 504-1962. Also, please visit the team's website.
"Follow Team Hurricane on their Team Hurricane Basketball Academy Facebook page, as well as on their blog, and on Twitter."

Read More About