In the first in a series of profiles of netball players who will be a part of the team representing Bermuda in the USA Netball U21 International Development Series being held in Fort Lauderdale, Florida from July 23 to 25, we spotlight Micah Pond, a 19-year-old who plays in the Wing Defence, Goal Defence and Goal Keeper.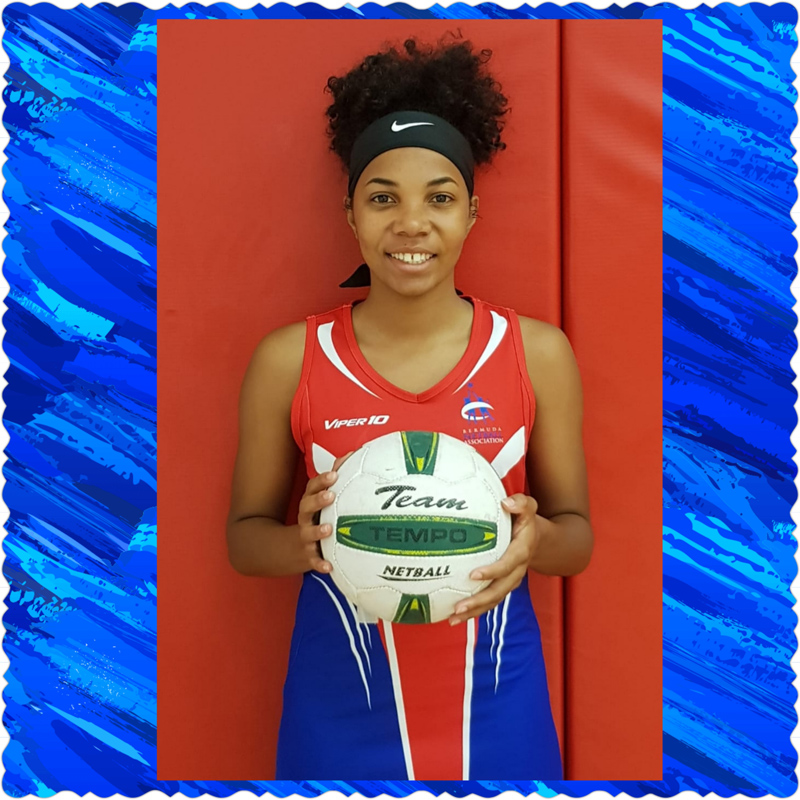 1. How does it feel to have been selected for the squad?
It has been an honour and a great pleasure to be selected for such a talented team.
2. How will you prepare for the competition between now and July 21st?
I will mentally prepare myself for what's ahead, stay focused on and off the court and play my role in the team.
3. When did you start playing netball and what prompted you to start?
I've been playing netball since I was in primary school. What prompted me to start was that I just always took an interest in doing sports.
4. Do you feel the sport of netball gets enough support from the local community?
No, I don't feel that netball gets enough support from the local community. I think more people should come and support the games on Saturdays for both the youth and senior leagues.
5. What are ultimate goals in life, both on and off the court?
Off the court I hope to complete my 4 years of college, then come home to work. On the court I hope to continue playing for as long as I can at both the local and international levels.
6. If you had to, for some reason, have one non-netball player on your team, like a local politician/entertainer/public figure, who would you choose and why?
I would choose Nathan Trott, because he has great hands, great reflexes and is also a good height and doesn't seem to be afraid of a challenge.
7. Which Bermudian athlete, coach or sporting figure do you admire most and why?
The player I admire the most would have to be Marco Warren who plays for PHC. I admire Marco first off because of how humble he is when playing; second how he can make something out of nothing; third despite him being small he dominates the midfield with his quick feet and vision on the ball and lastly he never gives up.

Read More About