One of the West End's most popular attractions is set to be "transformed into a world-class beachfront fun zone under plans by new operators," WEDCO said, as a group of Bermudian entrepreneurs with "extensive destination management experience have joined forces to run Snorkel Park."
A spokesperson for the group said: "We're honored to carry the baton passed down from a string of passionate operators. It's our intention to build upon the foundations laid and provide a Bermuda gold standard beach experience for residents and guests alike.
New Snorkel Park Operators: Vanessa J. Daniel Architectural project manager, Paul Franco Contractor & President Vasco Da Gama, Jennifer Turini Ysseldyke, Operations/Programming Manager & airport restaurant concession awardee, Belcario Thomas CEO/Development Director & Co-Chairperson East End Chamber of Commerce, Natasha Thomas Productivity/Business Intelligence, Chairperson Podiatry Board & certified lifeguard, Dennie O'Connor, Operations Director & 2019 International Certified Tourism Ambassador of the Year Joyce C. Hayward CPA Controller, owner of Fusion4Business & past Accountant General. Missing: Raymond S. Walker – Managing Director & past President St. George's Rotary Chris Garland – past Chairperson Restaurant Chamber of Commerce Sidley Carswell Sanna – Liaison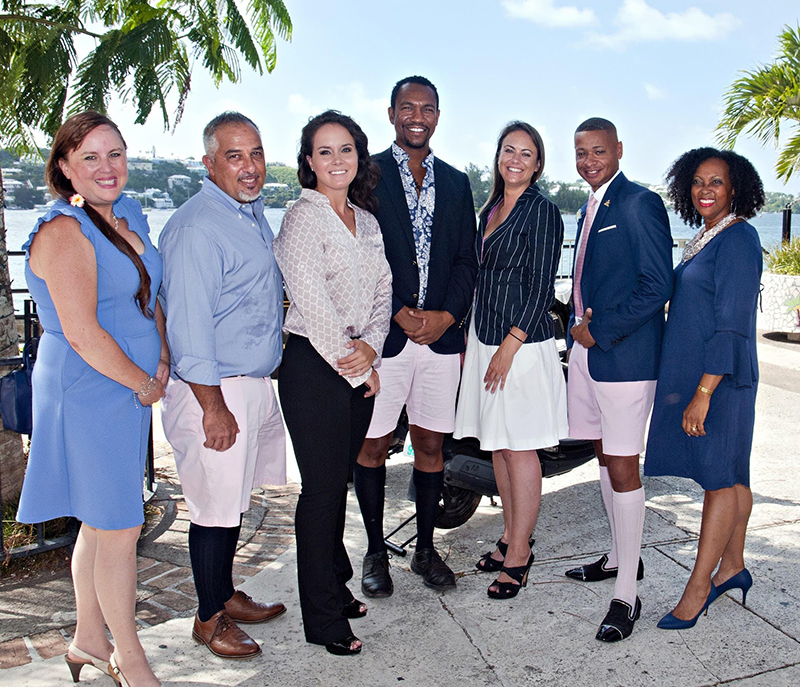 "Our team consists of proven tourism-hospitality leaders from Beach Boys Ltd, operators of Tobacco Bay, alongside new partners who are experts in construction, architectural project management, logistics, marketing, productivity systems, financial controls, food and beverage and beach culture."
The West End Development Corporation [WEDCO] issued an RFP in early June and received six submissions. Four were shortlisted and the bid by the group was accepted.
The spokesperson added: "We have a three year phased plan to overhaul Snorkel Park. Safety, accessibility and a welcoming sense of place being our initial priorities.
"At the same time, plans will be drawn up for a waterpark and upgraded nightlife experiences. We aim to create over 30-plus Bermudian jobs providing employment opportunities beginning next spring. Industry certified professionals, local area residents and existing staff are all encouraged to apply."
"With CTA and CPR certified staff, Bermuda Economic Development Corporation's Small Business of the Year awards, recurring National Service Standard Certifications, Bermuda Tourism Authority Experience awards and TripAdvisor Certificate of Excellence Hall of Famers, the team is excited to be partnering with WEDCO to deliver our vision.
"We knew the team pulled together for this RFP was solid. Each partner brings a positive can-do-attitude, grit, determination and passion to the table. We're confident that with a consultative and collaborative approach, Snorkel Park will become a compelling year round attraction."
WEDCo's Business Development Manager, Joanna Cranfield, said the RFP process had been very rigorous with some excellent submissions.
She added: "We felt that the team assembled had all the skills and experience necessary to make Snorkel Park an outstanding venue for residents and guests. We are very much looking forward to see the area enhanced."
Read More About
Category: All, Business, Entertainment, News