Racing in winds gusting to 30 knots and torrential rain, 118 youth sailors from Bermuda, USA, Canada, Cayman Islands and Great Britain produced an exciting display of sailing in the PwC Bermuda National and Open Optimist Championships over the Remembrance Day weekend.
In the Great Sound, Bermudian Christian Ebbin defended his National Title in the Championship Fleet against top local sailors and 27 international sailors, including 13 members of the US National Optimist Team.
Ebbin was followed by Freddie Parkin and Tyler Lamm of the US, in second and third overall, respectively.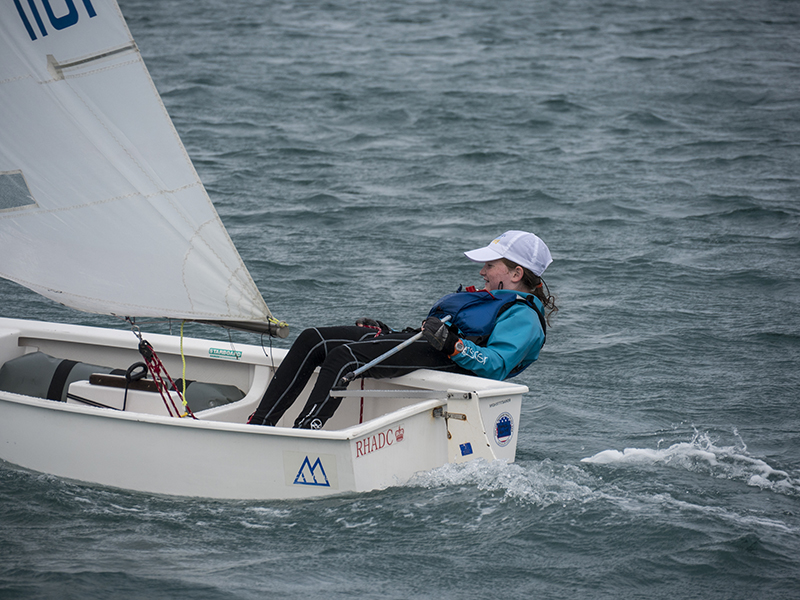 Nicole Stovell was also very impressive, finishing as the top female sailor and 3rd Bermudian overall. Magnus Ringsted finished as the 2nd overall Bermudian for the regatta, which is a qualifier for next year's South American Championships.
"Saturday was too rough, even for these kids, and Sunday and Monday didn't get much easier," says Neil Redburn, the Regatta Chair. "The level of sailing was seriously impressive for sailors of any age, but these are 11-14 year-olds. They deserve a ton of credit."
Meanwhile in Hamilton Harbour, 63 competitors in the Green Fleet, which is for sailors newer to racing, faced slightly less daunting conditions for their eight races.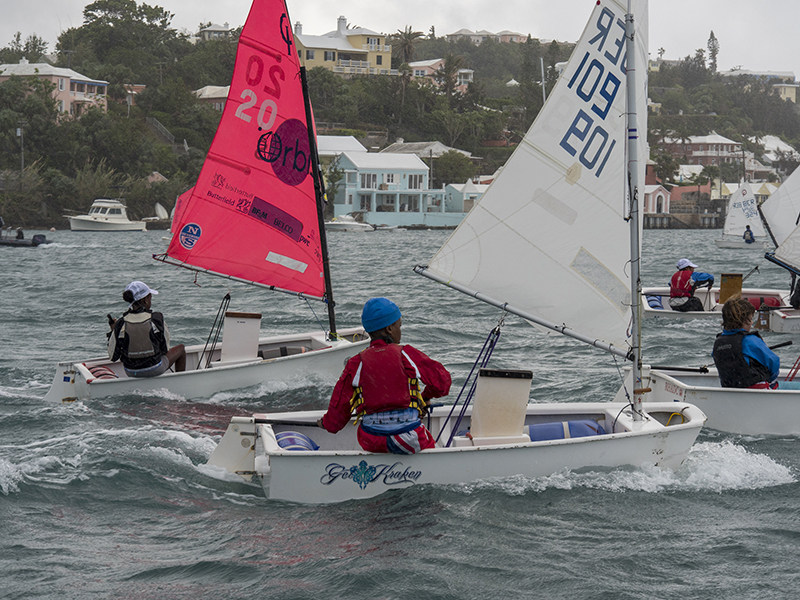 These sailors came from across the Island, representing the Royal Hamilton Amateur Dinghy Club [RHADC], Royal Bermuda Yacht Club [RBYC], Sandys Boat Club [SBC], Visionary Sailing Academy [VSA] and Endeavour. Some were as young eight-years-old and for many this was their first regatta.
"It is fantastic to see so many sailors who are new to the sport face challenging conditions and come through with smiles on their faces," says John Nicholls, rear commodore of RHADC. "There was a lot resilience on display as well as camaraderie and new friendships were formed."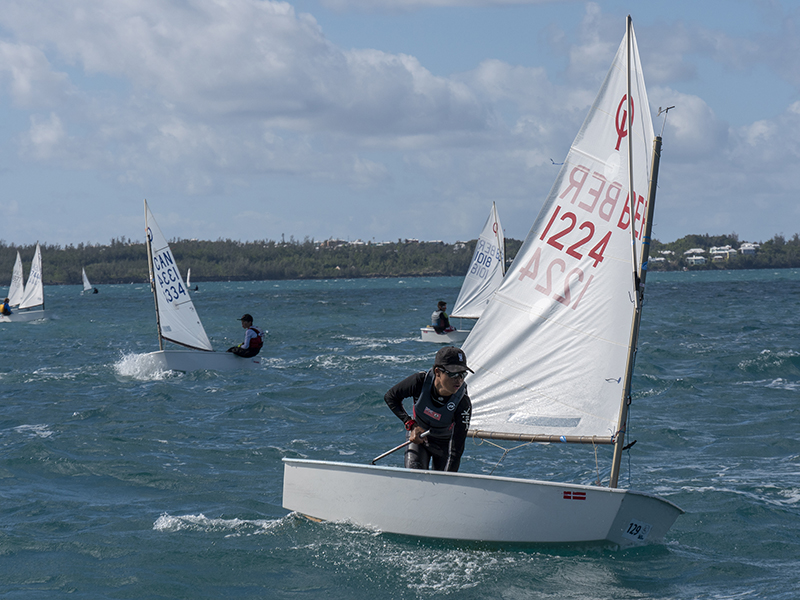 At Monday's prize giving, one of the most valued prizes was held to the end with Jack Adderley awarded the Peter Mitchell Sportsmanship Award, an award created in honour of former PwC Bermuda partner Peter Mitchell.
In handing out the award Chief Umpire Cliff Black noted Jack's positive attitude and encouragement of his fellow competitors but also highlighted an incident where Jack hit a mark, and while no one else saw it, he still did his penalty turns according to the rules.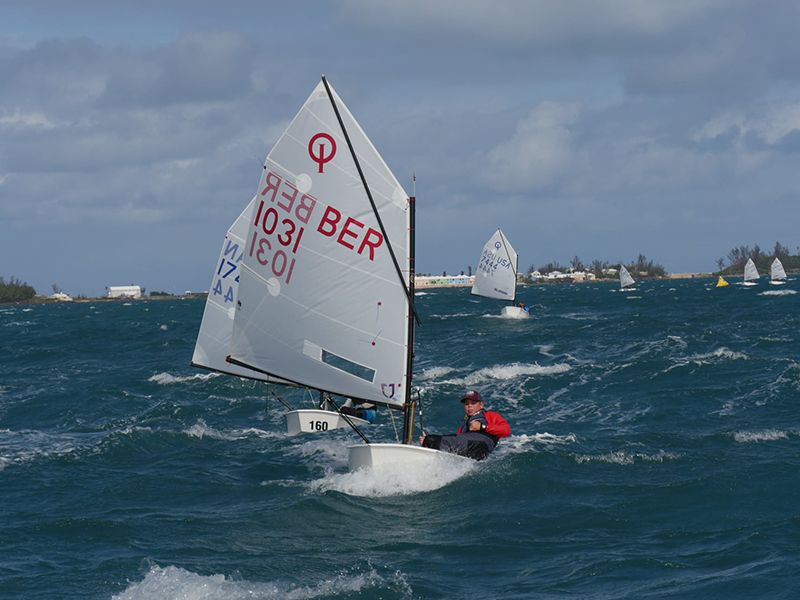 The 2019 "Opti Nationals" proved to be an adventure for not only the participants but also the organisers and parents alike.
"So great to see so many volunteers, parents, coaches all working towards giving BODA sailors this incredible opportunity", Says Dede Cooper of the Bermuda Optimist Dinghy Association [BODA]. "Our fleet was impressive both on and off the water. We are also very grateful to the 2019 host club the RHADC and look forward to potentially an even bigger and better event for 2020."
- Photos courtesy of Peter Backeberg

Read More About