A bible printed in 1793, a pair of Bermuda cedar chairs made between 1710-50, and a child's petticoat worn in Bermuda between 1866-70 are among the latest acquisitions at the National Museum of Bermuda, which were described in the latest issue of MariTimes – the museum's official magazine.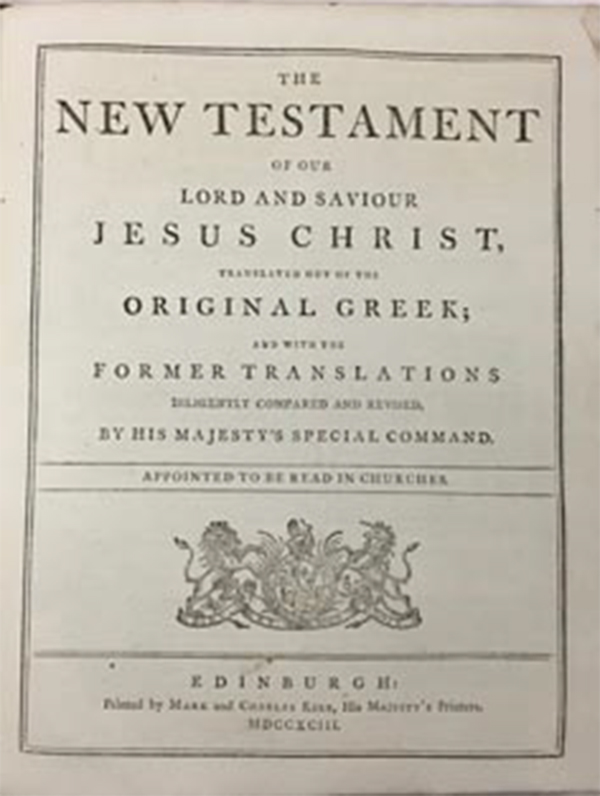 According to the latest issue of the museum's magazine MariTimes, "Richard & Mary Winchell gave the museum a bible which belonged to the McCallan family. The bible – titled The Holy Bible containing the Old & New Testaments: Translated out of the Original Tongues & with the Former Translations Diligently Compared & Revised, by His Majesty's Special Command. Appointed to be read in Churches – is one of a number of versions published in 1793 by Mark and Charles Kerr, His Majesty's Printers, Edinburgh.
"Family bibles were often used to record births, deaths & marriages, especially prior to the creation of the Registry General in the mid-1960s. This bible contains manuscript notes recording information for the family of Nathaniel & Susanna Roberts, their daughter Mary R. Wright & her daughters Susanna McCallan & E.R. Outerbridge. The entries appear to have started in 1826 – with some backdated as far as 1733.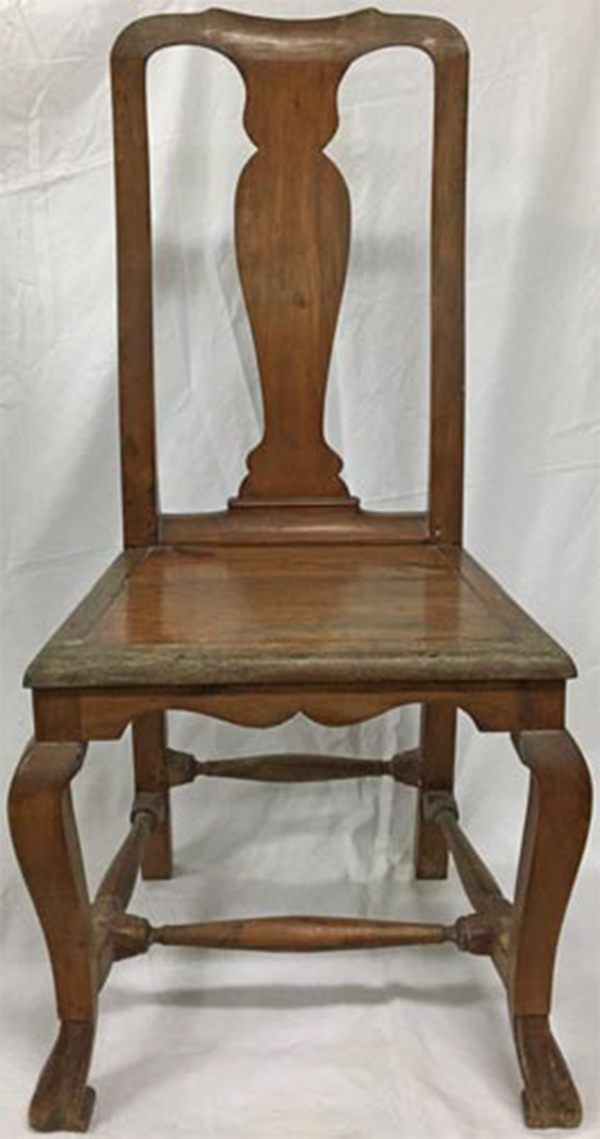 "Recently retired Museum Chairman James Hallet & his sister Mary Saunders have donated a pair of Bermuda cedar chairs made between 1710-50. The chairs have the vase=shaped back splat, curving cabriole legs & chair rail typical of the Queen Anne style popular in Britain & America into the late 18th century, & are most finished with Spanish feet. Like most Bermuda-made furniture, there are no marks or labels to identify the maker. The chairs originally had caned slip frame seats, which could be slid out for repair or replacement of the caning. Remnants of cane can still be seen on the underside, but the cane was long ago replaced with cedar, making stronger seats that di not need as much maintenance.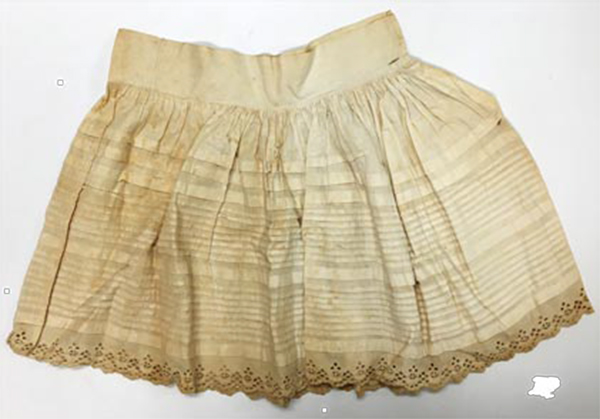 "NMB was recently given a child's petticoat worn in Bermuda c. 1866-70, an addition to our small but growing collection of clothing. Worn under a skirted garment, petticoats like this were worn by both boys & girls from infancy until they were out of diapers. Handmade of cotton, with barely visible stitches, the petticoat is finely gathered at the waist, tucked, & trimmed with broderie Anglaise-details that indicate the garment belongs to a fairly well-to-do family.
"Donated by Keith Adams, this 1954 panorama if the Naval Operating Base at Southampton was taken by American commercial photographer E. O. Goldbeck, owner of the independent National News & Photo Service. Goldbeck began taking panoramas early in his career & made it into a lucrative specialty. Although he & his staff worked with many types of subjects, Goldbeck was known for his group photos if military personnel & panoramas of military bases, earning him the soubriquet of "unofficial photographer of America's military." He regularly visited US bases at home & overseas, & made the panoramas available for purchase by mail.
"Thanks to John Skinner, Rees Fletcher, Roger Sherratt, Martin Weekes & Calvin Smith, NMB is on its way to assembling a complete set of Bermuda Police Service magazines, newsletters & other publications. We still have gaps, so if you have any copies you'd be interested in donating, call 734-1333."
You can read the full issue of MariTimes here.

Read More About