The family of Private Ndavyah Williams, who has undergone surgery since being flown to Boston after being struck by a vehicle while manning a checkpoint on June 29, is offering thanks for the support received following the incident.
The collision also injured Private Wilkes, resulting in a broken ankle.
A member of the family said, "On June 29th at approximately 11:15pm, two men traveling east hit two Regiment soldiers while they manned a curfew checkpoint in Devonshire. It has been a week since this tragic accident which left one soldier with a broken ankle and another soldier in critical condition, having to be flown overseas to Boston for emergency treatment.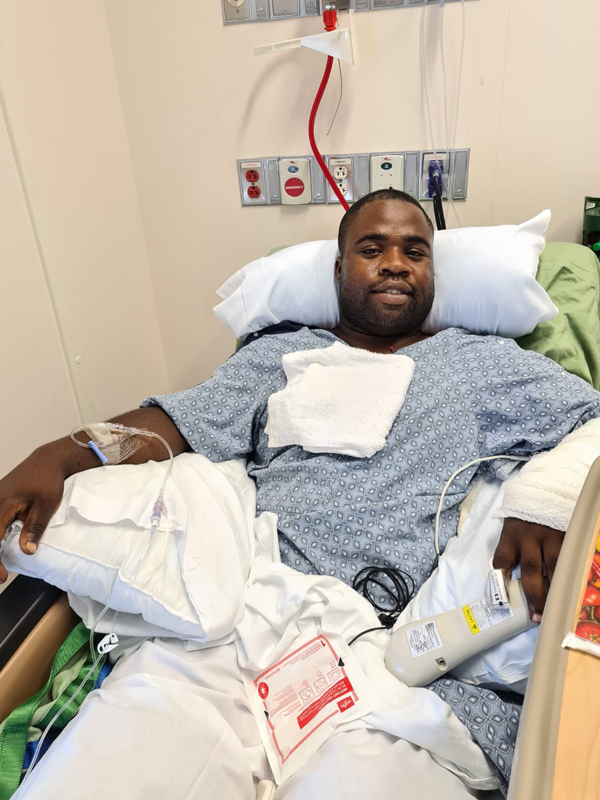 "Private Ndavyah Williams endured a 6-hour operation within 24 hours of arriving in Boston and has received several additional operations since his arrival.
"Although he is recovering, it is expected that he will require additional surgeries in order to be able to walk without assistance. He has a long road back to normalcy.
His family said they "would like to thank everyone for their well wishes and their prayers during this time. We do not want anyone to forget the service that these two men – Private Williams and Private Wilkes – provided to Bermuda and will continue to provide once they are fully healed."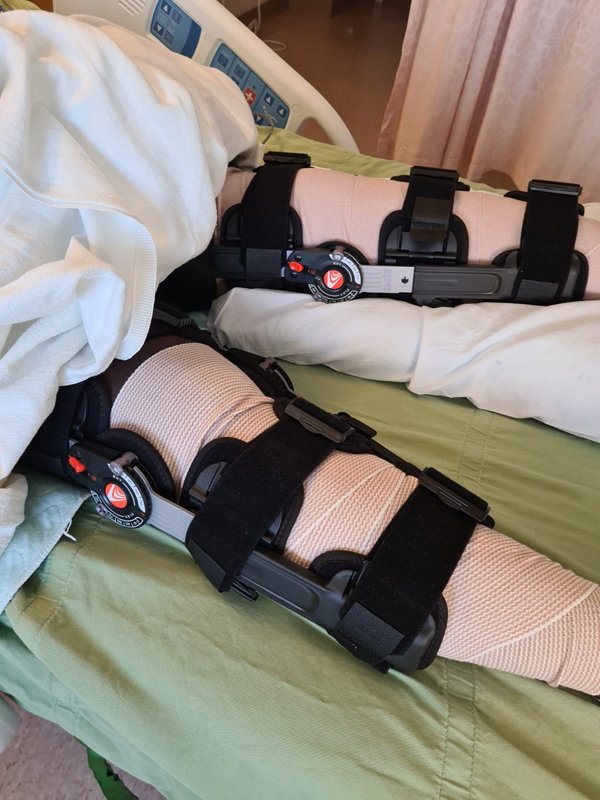 "We would also like to encourage the soldiers on the scene that night to continue to receive support as we understand it is not easy for anyone to experience what they witnessed, not knowing if their fellow soldier would survive such an impact.
"Many comments towards the men responsible for this incident suggest physical harm as punishment. This is not condoned by the family.
"We just want to see justice and remorse and for them to know that their actions and the unfortunate choice they made that night have serious consequences. Our thoughts are with their families as well as they live with knowing that their son, cousin, friend has changed someone's quality of life forever.
"Thank you to the Regiment and Minister of National Security for their support during this time and the Boston PD member Mr. Calderone [pictured below] who showed support by visiting Private Williams in hospital in Boston.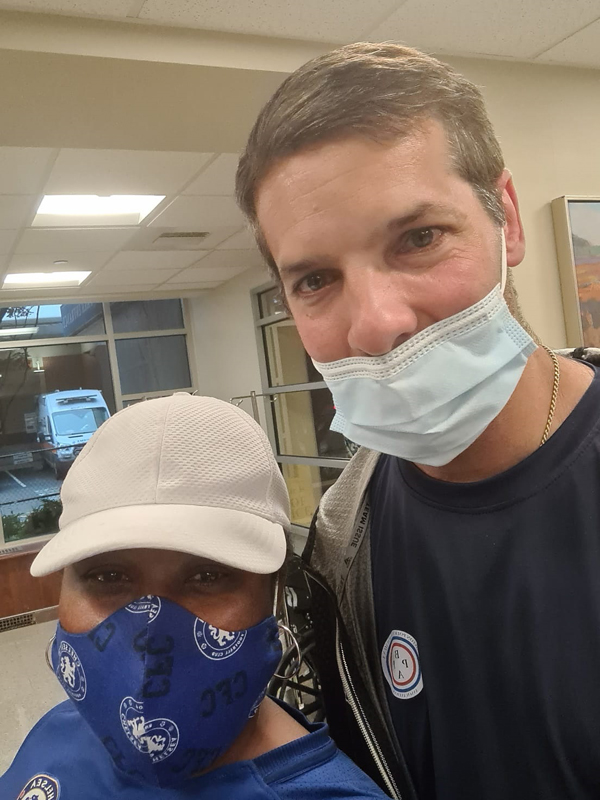 "Encouraging words always help with healing and if anyone would like to send a message to Private Williams, they can send an email to ndavyah94@gmail.com."
Read More About
Category: Accidents and fires, All, News