Bermudian artist Gherdai Hassell has been featured in an article on Widewalls entitled "5 Emerging Black Artists to Collect Now,' with the website saying Ms Hassell "seems to be growing on a global scale."
The Widewalls website said, "The gender and race dialogues have slowly been shifting and thus redirecting our focus on a multiform spectrum of artists. As the appreciation and exposure of female artists have risen in recent years, the same can be expected for Black Artists when the society catches up with cultural development.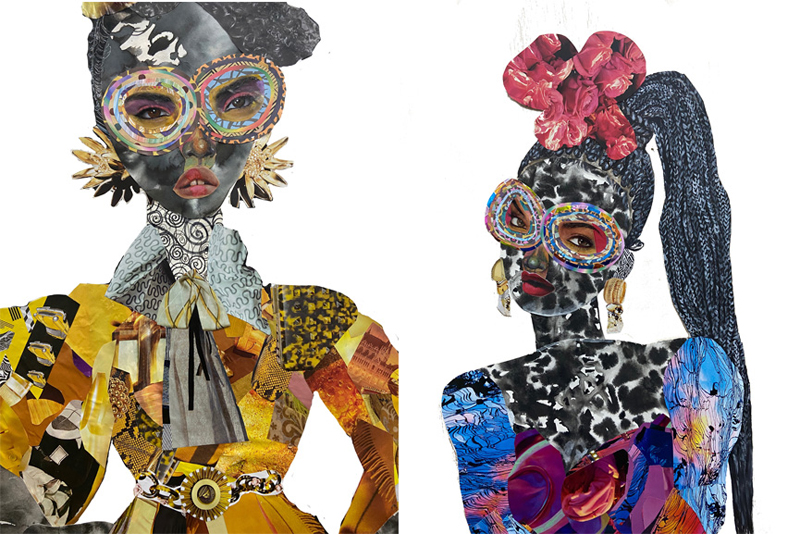 In describing the Bermudian artist, the website said, "Gherdai Hassell seems to be growing on a global scale. Born in Bermuda, Gherdai studied in North Carolina at Greensboro and is currently an MFA candidate at the China Academy of Art in China. She has exhibited around the US as well as China and Bermuda at Bermuda Biennial 2020.
"Hassell's work celebrates black female figures in the form of mixed media collage-like works. The artist is playing with ideas of representation, perception, identity creation, and childhood. Her creative process is meditative; thus, her work unfolds as she makes it.
"The result is usually collaged female figures in vibrant colors and patterns with a very expressive feel. For instance, for the Bermuda Biennial, she has produced six female characters over a meter in height. Last year, her work was also showcased in the Wearable Art Gala."
You can read the full story here on Widewalls.

Read More About
Category: All, Entertainment, News