News that the CDC has upgraded Bermuda's country classification to the best level, the Bermuda Cancer & Health Centre upgraded their mammography equipment, and the Green family made a donation of $10,000 to the meal programme were all some of the positive news stories from the past week.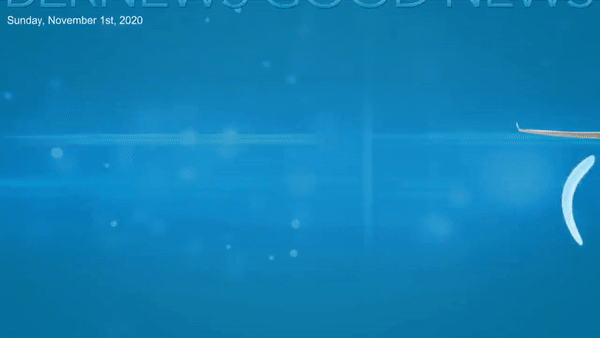 In additional good news, the Solihull Moors football team in England signed Bermudian footballer Justin Donawa, the Golf Channel featured Bermuda, and Conor White signed with the X Speed United Continental Cycling Team for 2021.
Other good news stories included the Rhinos Rugby team taking part in a Tobacco Bay beach clean up, students excelling in a public speaking competition, and Tsilala Brock taking part in a live reading of 'The Niceties.'
In more good news, Keunna Dill scored in a Norwich City Women's Football Club win, the University of Maryland, Baltimore County women's swimming and diving named Vanessa Esposito as one of their team captains, and Nahki Wells scored in a Bristol City draw.
We also posted various community photo galleries, including coverage of the Harbour Swim club meet, Bermy distributors donating Eska Water, the harness pony racing season getting underway, and Premier and First Division football action.
In an effort to highlight some of positive news happening in our community, we supplement our standard morning and evening email newsletters with a special Sunday "Good News" email newsletter edition, and also produce a highlight video and article which strictly focuses on the positive news about Bermuda and Bermudians from the past week. You can sign up to have the free newsletter delivered via email here, and/or access the links below.
In addition, for those who like positive news, please feel free to visit our sister site ForeverBermuda.com, which seeks to showcase uplifting Bermuda news and visitor related services, or BermudaCovers.com, which offers an array of free Facebook and social media cover images, graphic designs and videos to assist you in showing off your Bermudian pride on social media!
Links to some of the 'good news' from the past week are below:

Read More About