CG Insurance, in association with Benedict Associates, will present a series of free webinars to support parents through the Covid-19 pandemic.
A spokesperson said, "The pandemic is considered to be a 'mental health crisis' by many observers and statistics have shown increased pressures on everyone, particularly parents and their school-aged children.
"In response to the crisis, CG Insurance, in association with Benedict Associates, will present a series of free webinars that focuses on coping with and adapting to the pressures of pandemic life and how to prepare for what lies ahead. The series caters to parents seeking support for themselves and offers them tools to guide their children during this difficult time.
"The four-part series begins Tuesday, June 1st and runs through August. The webinars are free and open to anyone interested. For full details of each webinar and how to register, visit Benedict Associates' website."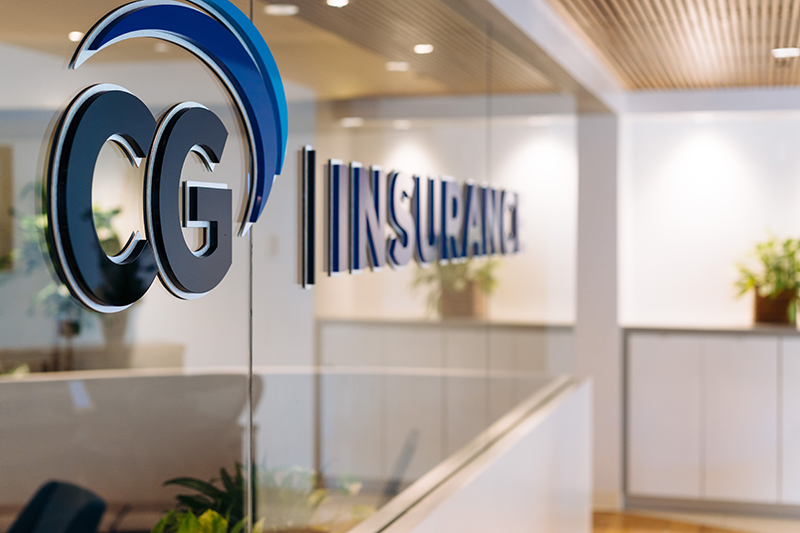 CG Insurance CEO Naz Farrow said the webinars are part of CG's ongoing efforts to support wellness across the community.
"We're not yet out of the woods with the pandemic and the psychological and economic impact will likely continue to affect lives for some time to come,' she said. 'People need support and we believe it's incumbent upon all who can help, to help.
"That is the animating spirit behind our work for wellness, not just for our clients but also for the wider community. The healthier we are as a community, the better for everyone. This webinar series continues that work and we encourage any parent in need of support to sign up for the webinars.'
Dr. Jessica S. Gordon, a Chartered Counselling Psychologist with Benedict Associates, said she and her colleagues were happy to partner with CG Insurance on the webinars because of the need for support they have seen from the community.
"This was a very perceptive and timely initiative undertaken by the team at CG Insurance. The pandemic has intensified pressures on people across the community, particularly parents, and these webinars have been designed to help them recognise and better understand their own mental health as well as that of their children," she said.
"We will cover a range of issues that will include how to recognise anxiety and depression in children and adolescents, placing boundaries on social media and screen time and ways to help children return to post-pandemic life.
"The webinars will also include Q&A sessions in which parents can ask questions and voice their concerns."
A spokesperson added, "The first of the four webinars will take place on Tuesday, June 1st at 1pm. It is titled Parenting, Pandemics and Achieving Peace: Learning to Adapt to Your Child's Changing World' and focuses on recognising the signs and symptoms of anxiety in children as well as what parents can do to manage their own stress to help make their home a secure and calm environment for the whole family.
"The following webinars will take place on Thursday, June 24th at 1pm: Screen Time, Social Media and Self-Harm, Tuesday, July 13th at 1pm: Parents, Mental Health and Returning to the Post-Pandemic World and the final webinar on Thursday, August 19th at 1 pm: Preparing for the New Normal: How to Help Your Kids Feel Safe and Prepared to Return to School.
"CG has been expanding its commitment to wellness for well over a decade. Its longstanding Zest Wellness programme has supported mental health through virtual content webinars and podcasts which have been now made available to the general public. In addition, in November of 2020, CG added an Employee Assistance Programme benefit component to their Major Medical plans."
Ms Beth Frazier, CG's Chief Operating Officer for Health, said the company's focus on wellness reflected its people-first approach to business.
"We are in the business of helping people, particularly when they need it most. The pandemic has shown that we are all in this together, which is why it's so important to help where we can," she said.

You can find more information on the links below and also on our dedicated website BermudaCovid.com, which is the most comprehensive resource and historic record available of Bermuda's handling of the pandemic.
Read More About
Category: All