[Written by Don Burgess]
There's something to be said for never-give-up persistence. At 12, Aaron Lugo Jr. has it, and because of it, he will be starting his own business.
He earned praise from Bermudian Rodney Smith, the founder of the 50 Yard Challenge, for his poise in completing the task even though it took more than three years to do.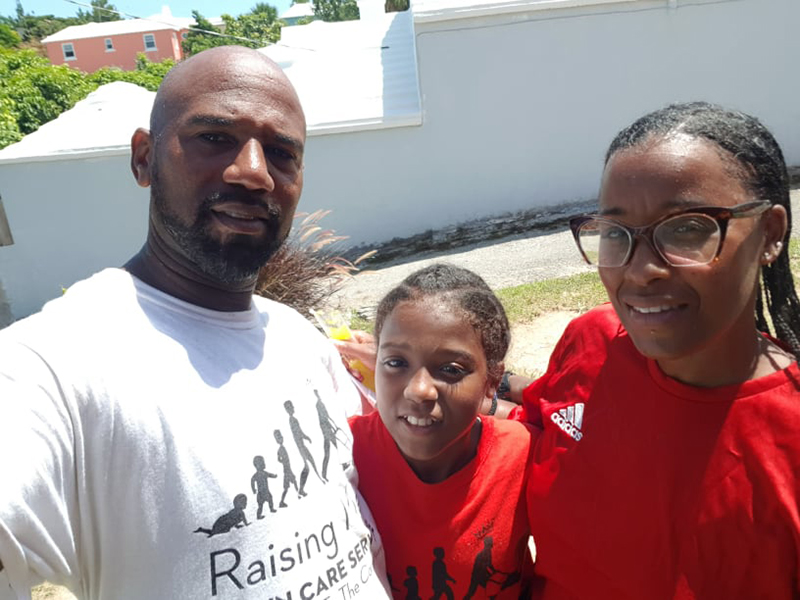 Mr Smith, who owns Raising Men Lawn Care, started the 50 Yard Challenge to encourage children to mow 50 lawns as a way to help others in their community.
Aaron Jr is the first student in Bermuda to reach that goal.
Mr Smith told Bernews, "I am very proud of AJ finishing the challenge. From the moment he started he stayed committed to the mission and finished it. There are many kids that start, but not all finish so it's a huge accomplishment."
Mr Smith added that Aaron Jr is a role model and "leading the way. He is our second kid internationally to finish and our first kid in Bermuda to finish. I hope that this will encourage even more kids in Bermuda to take part in making a difference in their community one lawn at a time."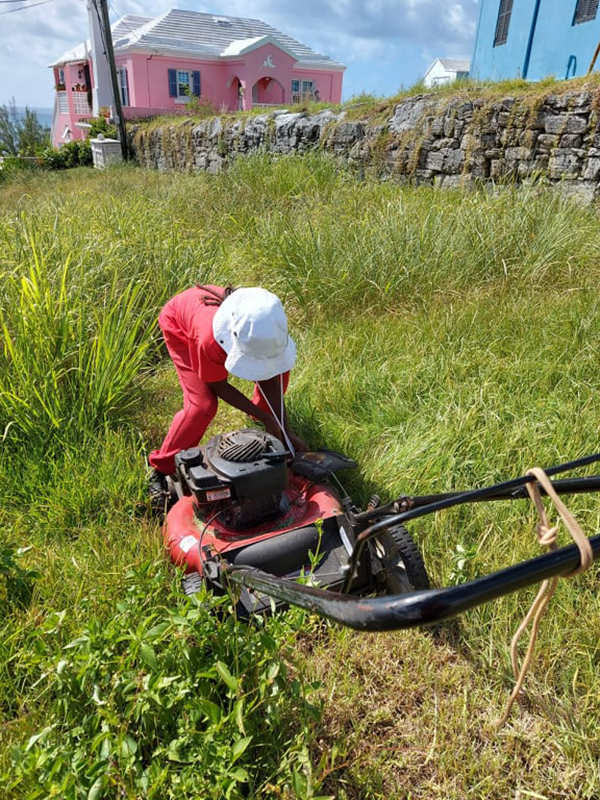 Aaron Jr., an M3 student at Clearwater Middle School, said he was motivated by what Mr Smith was doing and decided that he was worthy of living up to that example. And he hoped that his example would inspire others.
One of the joys he experienced was seeing the smiles on the faces of those people he had given to by mowing their lawns.
His resilience allowed him to steadily march to his goal, even when setbacks like shelter-in-place slowed his mow.
Not only has this experience taught him perseverance, but it has also given him lessons on how to be an entrepreneur. The student will be starting his own lawn care company.
Aaron's father, Aaron Sr, said, "In December of 2015, our family saw Mr. Rodney Smith Jr, a fellow Bermudian ambassador, on Facebook doing something wonderful in his community in the US, and we wanted him to know that we recognized his efforts and we decided that we were going to make a donation to his cause, Raising Men Lawn Care Service.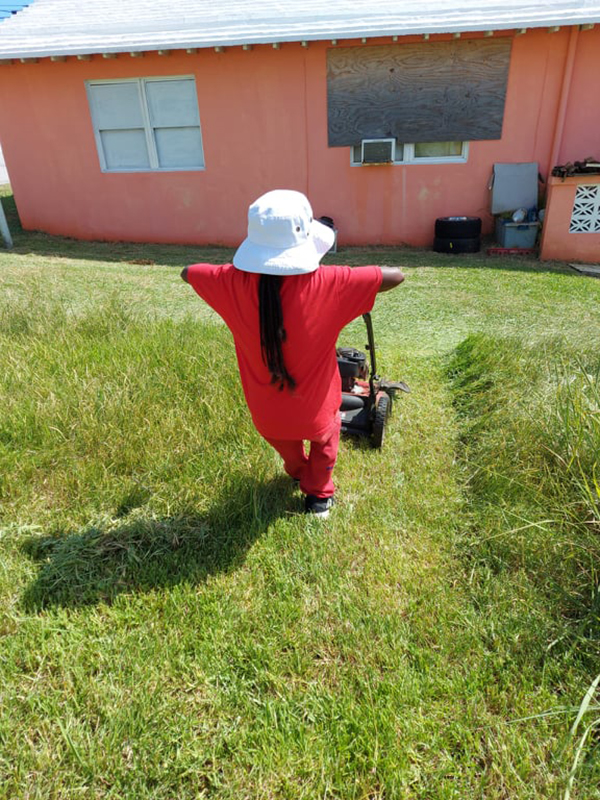 "Fast forward, two years…Aaron, nine years old at the time, saw Rodney Smith Jr. doing what he loves and decided that he wanted to be a pivotal part of his community and mow lawns for free for single mothers, the elderly, the disabled and veterans as a part of the 50 yard challenge."
Aaron Jr completed his first three lawns two days later.
"Aaron has been persistent in spite of some obstacles and never gave up."
Aaron Sr added, "Thank you, Rodney, for being a great role model to not only our son Aaron but to many thousands of other children and adults alike around the world! You are a true hero, and we appreciate you!!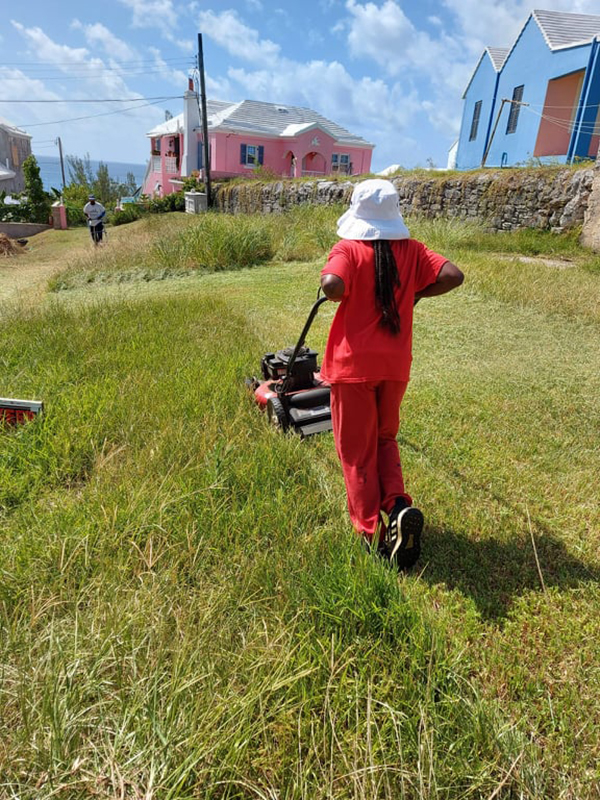 Read More About