[Written by Dale Butler]
The Department of Community & Cultural Affairs should be congratulated for finding safe windows to highlight Bermuda's musical talent on the front steps of the City Hall & Arts Centre [CHAC]. The introduction was timely and much appreciated.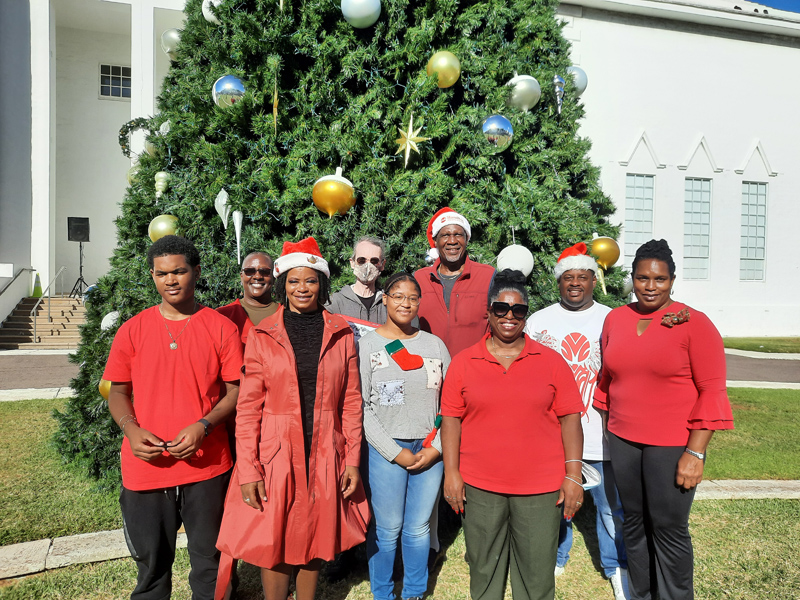 Bermuda is no stranger to foreign a cappella groups like the world famous Harvard Krokodiloes [The Kroks], The Radcliffe Pitches, and Pentatonix. A few local groups have also been formed over the years. So, Ms. Sheila Smith [Founder/Director] and The Bermuda Carolers were entering deep waters.
On Friday, December 17th, The Bermuda Carolers, led by Sheila Smith, accepted the daunting challenge of entering the deep waters of a cappella music. Ms. Smith is a talented pianist and singer who has a strong foundation in the gospel, soul and Nina Simone. We are very fortunate to have someone like her in our midst.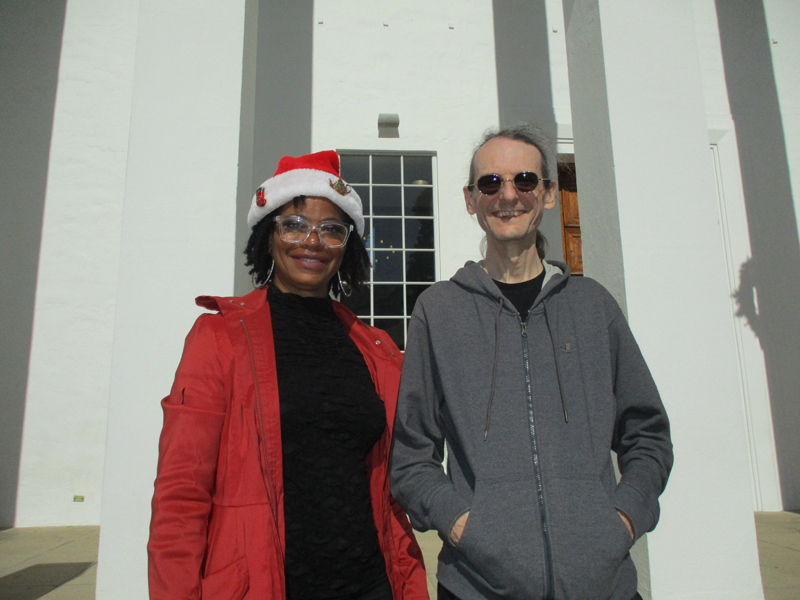 The debut of The Bermuda Carolers received a warm welcome from about 60 people who stood or sat around, blessed by a warm summer sun that was totally in contradiction to a 30-foot beautiful Christmas tree that highlights the good work of the Corporation of the City of Hamilton and its hardworking staff. With a professional sound system by Sound Concepts, John Lee and Derek Simmons, Ed Christopher, Anthony Lee, Jim Brier [Assistant Director], Shardae Lee, Toni Robinson, Dr. Susann Smith and Olive Furbert with Sayon Hassell as drummer embraced the opportunity to highlight their joy of the Christmas spirit.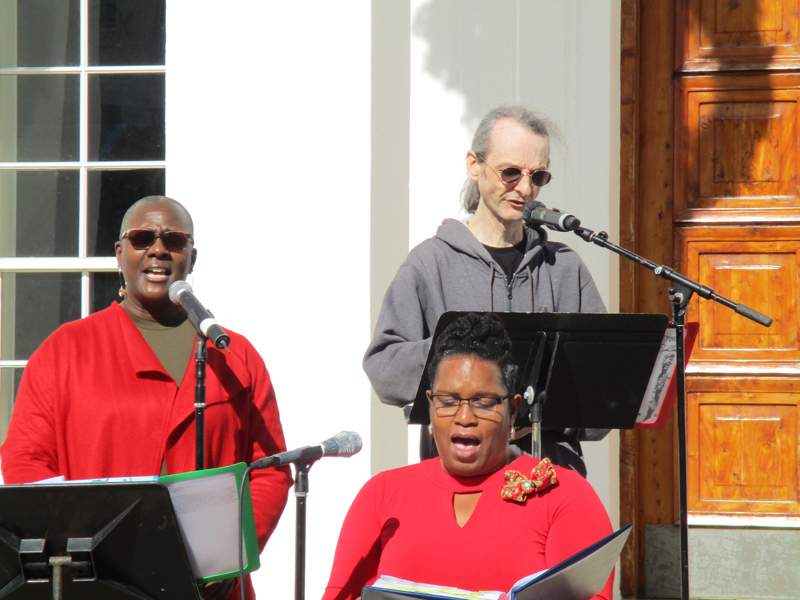 Ms. Smith loves a challenge, and was not bothered by the small size of the choir expected to cover the full range of parts – soprano, alto, tenor, baritone and bass – without musical accompaniment as a cappella music is described "as a singing group without instruments."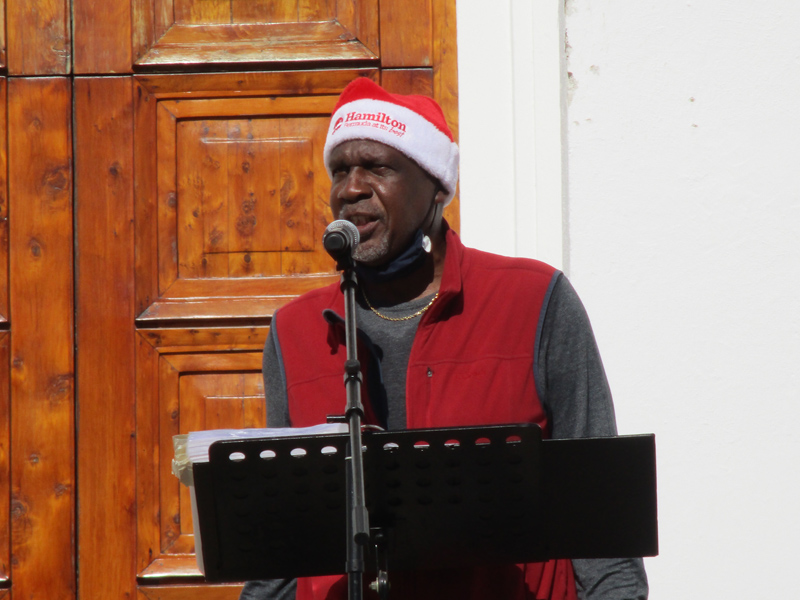 The event was earmarked for an hour, but Ms. Smith jumped in with a repertoire of 18 songs, and two hours later we had witnessed the typical way Bermudians slowly and carefully wade into the water when we go swimming only to finally get in and have a great time. The Town Crier, Ed Christopher, doubled as MC and one of the two bass singers. The arrangements I really enjoyed were:
Deck The Halls
Go Tell It On the Mountain
Children, Go Where I Send Thee
Drummer Boy
The Twelve Days of Christmas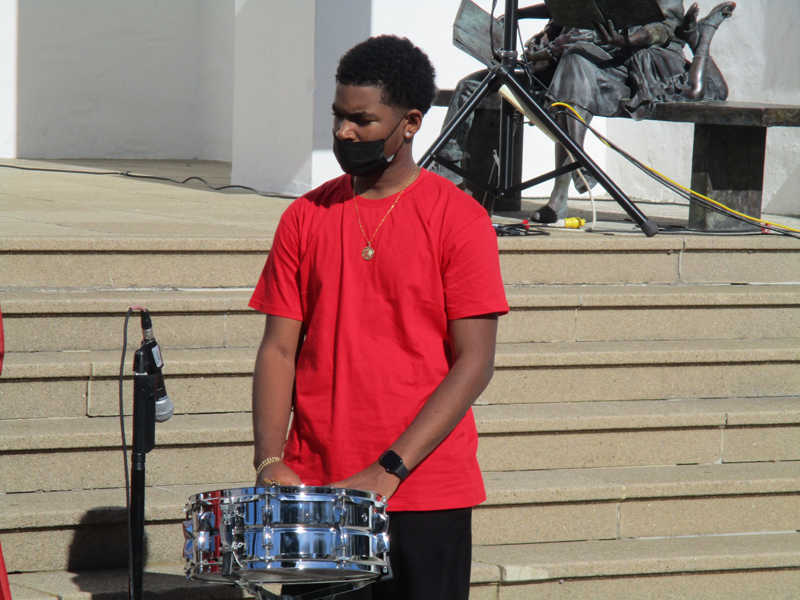 I commend the ensemble director for adding the much celebrated Hallejuah Chorus as their finale, which they accepted fearlessly after 10 weeks of rehearsals, three nights a week for one and a half to two hours. While many had a musical background, Ms. Smith ensured they all received instruction on how to read music. Well done.
I am pleased to say I did attend one rehearsal and I salute this initiative 100 percent. With a powerhouse Director and a keen group of foundation singers, I feel confident that they will grow and become a much lauded group on the island. It takes time but with the emphasis Ms. Smith placed on reading music, the enthusiasm to practice and public presentations, I predict they will get to the top.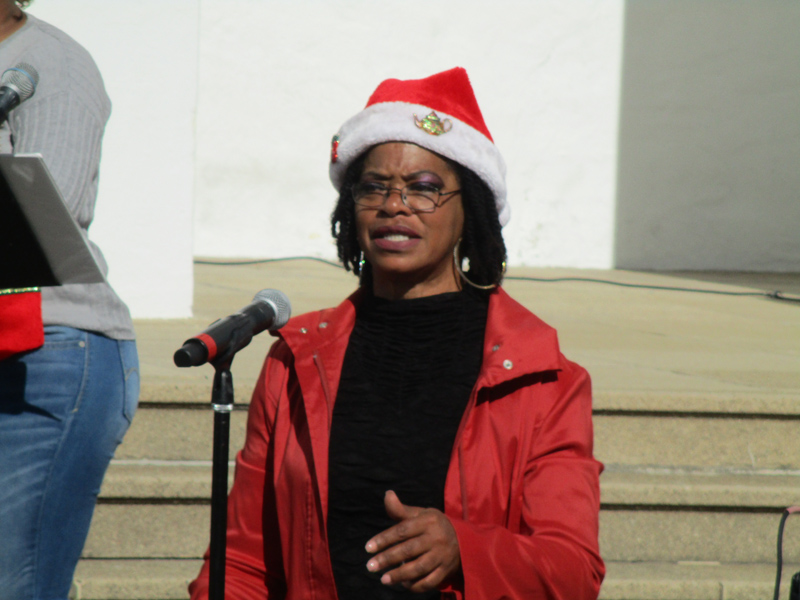 - Dale Butler is a former educator and Minister of Culture who also writes Restaurant Reviews for Bernews.

Read More About
Category: All, Entertainment, Music, News