[Written by Stephen Wright]
It was mission accomplished for Bermuda kart racer Scott Barnes who achieved his goal of a podium finish at the Skusa SuperNationals in Las Vegas at the weekend.
Barnes held off the attentions of American Joe Ruch to seize a fifth-place finish in a hard-fought Shifter Masters final on Sunday.
The island's top driver now has two podiums in nine appearances at the most prestigious annual karting race in North America.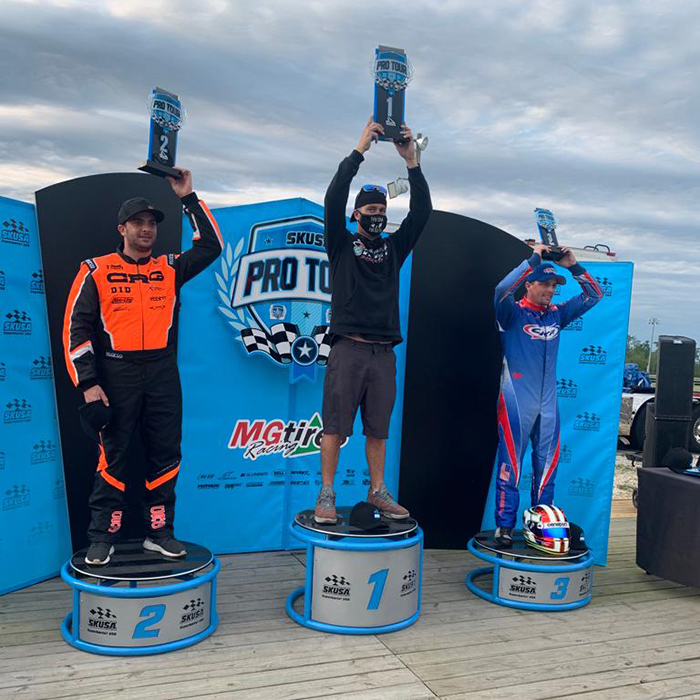 "Finishing on the podium was the goal, so it was a great outcome," Barnes told Bernews.
"We came here hungry for the podium and weren't going to be denied. It was a hard 24 laps."
Barnes and Ruch tussled for fifth during the second half of the final, exchanging places on several occasions until late on.
"In the final lap, he made contact, and it was lucky he didn't take us both out," Barnes said. "I managed to get on the inside of him going into the final corner and cross the finish line in fifth."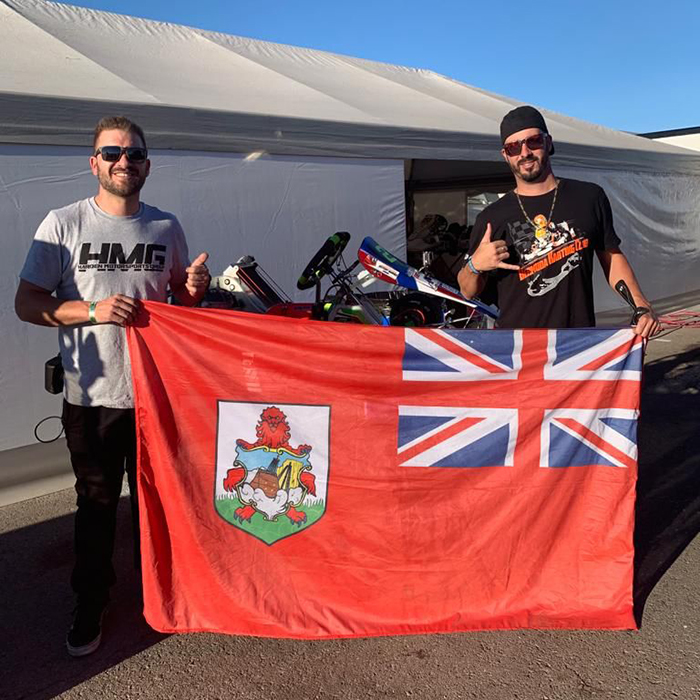 The Bermuda Karting Club president came sixth twice and eighth in the three qualifying heats during which he was penalised for rough driving before suffering a slice of misfortune.
"We tried to make the best of the three heats, coming fifth in the first one but got a pushback bumper penalty, which pushed us to sixth," Barnes added.
"We were running fifth in the third heat, which would have put us third overall, but with four laps to go, my kart had throttle issues. It was all I could do not to wreck the kart.
"To finish on the podium was worth all of the bad luck earlier in the week, though."
After qualifying in seventh, Barnes faced an uphill struggle to secure a top-five finish and wrote an inspirational note, carrying the words, "Send it! Bermuda" on his steering wheel to refocus his mind before the final.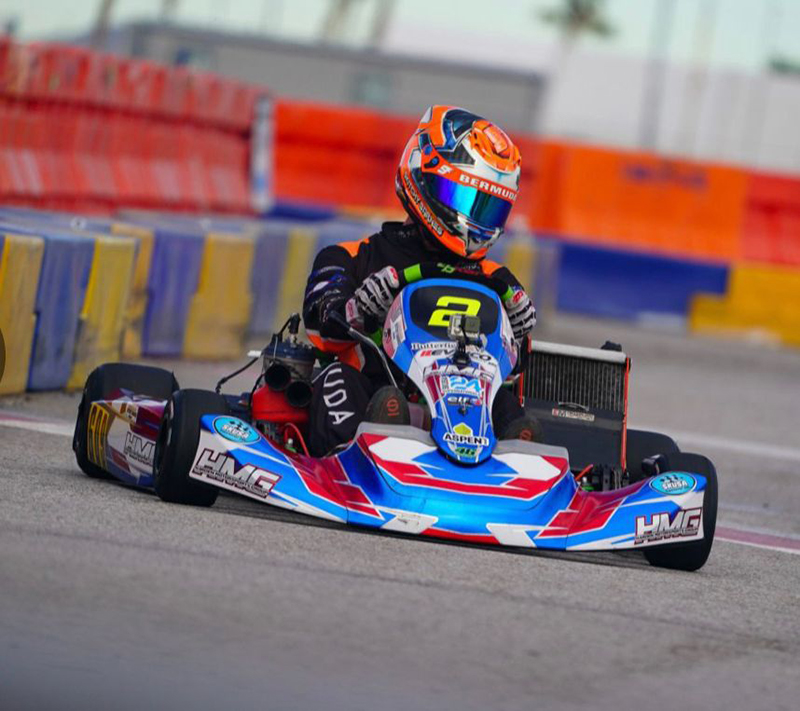 "Whenever I come out here, it's not that I lose my confidence, but it's always different being around racers you're not familiar with, especially at this race when you're up against the best in the world," said Barnes, who finished sixth at the SuperNationals in 2019, narrowly missing out on the podium.
"I needed a little bit of motivation, so I wrote a note on my steering wheel.
"The note just reminded me of how good I am back home and that I can hang with these guys."
The 37-year-old revealed his ninth outing at the SuperNationals could be his final appearance, although he insists he intends to continue competing overseas.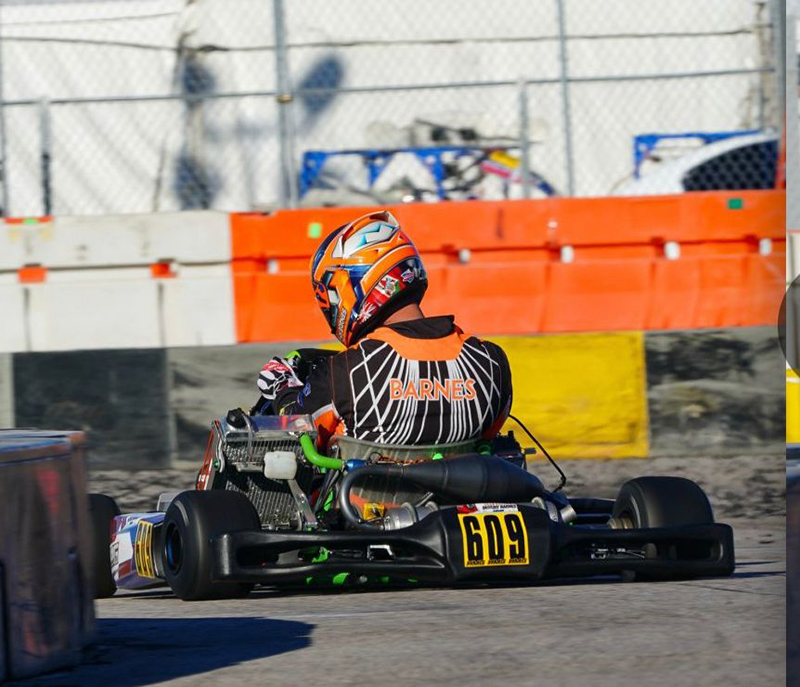 "It's not a race you want to come to without preparation and having plenty of seat time," said Barnes, who finished runner-up in the Skusa SuperNationals USA Pro Tour this year. "I don't want to race here if I'm not capable of running with the top guys.
"If it was my last SuperNats, it was a great way to cap it off. Nine appearances would be fitting as No 9 is my kart number. But this is a race every karter wants to win, so we will have to see what the future holds."
Barnes will now turn his attentions to the Daytona Kart Week in Florida, starting on December 27.
"I'm going to have three Bermuda guys coming with me to race: Brian Hall, Brian Bulhoes and Mark Tucker," Barnes added. "I'll be looking for some wins out there for sure."

Read More About